Roof racks are the most versatile method of transporting extra cargo with a vehicle. With a roof rack, your car automatically becomes equipped to carry almost anything. It enables you to transport your bikes, as well as other items like skis, snowboards, or even a cargo box with your belongings.
For cyclists, holidaying families and other outdoor adventurers, the roof rack can be a God-sent solution.
Roof racks are loved for their versatility in transporting items, for their relatively average costs, and for the fact that items transported with a roof rack will not obstruct the driver's view in any way.
And yet, even with the best car roof racks, you will have to be steadily conscious of your roof and watch height restrictions along the way, but then, that's all.
Top Bike Roof Racks for Cars by Editors
Summary of 10 Best Bike Roof Racks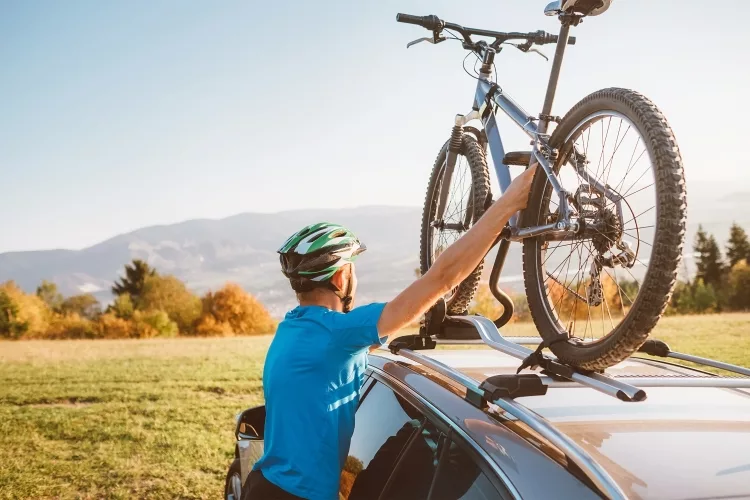 1. Yakima 58-Inch RailGrab Crossbar Kit
Yakima Rail Grab Kit (58
As long as you've got side rails on the roof of your car, then Yakima's RailGrab Pack is all you need to complete your roof rack. RailGrab comes with two 58 inches long bars and 4 towers. The system was designed to be quite flexible, so as to be used on a wide variety of cars. The four towers can be mounted on either raised or flushed side rails, two in the back, and two in the front.
The four towers were also designed to be easily installed, and if you wish, you could even lock them to the vehicle using Yakima's SKS lock system, which is sold separately. Else if you are not that much bothered about security, the included tool will enable you to simply clamp the four towers unto the rails. If you ever get tired of your roof racks, you can again simply take them off as well.
There are two included 58-inch crossbars that have to be run between each pair of the towers. These two crossbars are made from very durable galvanized steel, coated in vinyl. They are round-bars, and therefore enable you to use a wider variety of Yakima racks.
In general, the installation is low profile and sleek, and will give your vehicle that integrated look. The system comes with Yakima's lifetime warranty.

---
2. Whispbar Flush-Bar Crossbar Roof Rack System
Whispbar Flush Bar Roof-Rack System
As much as the ability to carry more cargo with the vehicle is important, so too is the question of aesthetics. Simply because the roof rack does an important job, does not mean that it should not look good. In fact, there are roof racks that look very good by themselves, and also give the vehicle they are mounted upon some style. The Whispbar Flush-Bar is one such crossbar. It will give you style on the road.
The Flush-Bar's design is luxurious and sporty, and it will make your vehicle look just that way too: luxurious and sporty. It was engineered to reduce drag by up to 70% using aerodynamic principles. This reduction in drag, in turn, reduces noise and improves fuel efficiency. Moreover, that sporty look from its aerodynamic design, makes the Flush-Bar to appear almost like a sporting accessory, improving thereby your vehicle's looks.
It comes with integrated SKS locks included, and it can be quickly attached in seconds, as well as also removed so quickly. In order to properly install it on your vehicle though, you will have to reference the Flush-Bar fitting information, to find out which number is the perfect fit for your vehicle, as there are many versions. The Flush-Bar is rated at 165 lbs (75kg) maximum weight capacity per pair of Flush-Bars.

---
3. Rage PowerSports Lockable Aluminum Roof Cargo Bars
53-5/8
Rage PowerSports brings simplicity and ease with its roof cargo bars. They are designed to be installed on existing roof-top side rails. Their installation is easy and they feature large adjustment knobs to make things fast and simple. They do have a specification though, and that is the need for up to 50 inches of space between the vehicle's two side rails, and a minimum distance of two inches from the roof to the tip of the side rail.
Two of the large knobs that the bars can be fastened with contain locks for improved security and theft deterrence. The bars have a maximum weight capacity of 150 lbs. and each contain ribbed rubber inserts to provide extra grip for your cargo. Rage PowerSports roof cargo bars are ideal for all types of vehicles. They will fit well on SUVs, sedans, minivans, trucks e.t.c.
The package includes two of the bars, which are already mounted to their towers and include the installation knobs. They measure 53.4 inches in length, are 1.5 inches wide, and have a height of 1 inch.
Their ease of install and removal makes them the perfect tools to create extra cargo space on the roof with, so that your family can enjoy additional vehicle space, while you are on the road.

---
4. SportRack Pre-Assembled Complete Roof Rack System
SportRack Complete Roof Rack System, Black
SportRack offers a pre-assembled and complete system with this offer, which is as easy to install, as well as it is to remove. The system contains every thing in one package, and includes hooks, load bars, locks and every other item that you might need to install it. It is designed to fit most types of vehicle, including SUVs, sedans, minivans and the rest.
The system is packaged in different configurations, and this means that you will have to look up your car's model from the fit guide, before you can then order a SportRack system.
If you don't go about the purchase this way, then you might buy something incompatible with your vehicle. Each of the different configurations depends on the existence of side rails on your vehicle, else this roof rack will not work.
The versatility of SportRack model SR1009 extends to other areas as well. The system will handle loads of up to 130 lbs, creating the much needed car interior space for you and your family or loved ones. With its easy installation, weight capacity and proper engineering, SportRack SR1009 will help you towards a more enjoyable outdoor biking experience, as well as with other activities.

---
5. Thule AeroBlade Roof Rack mount
Thule AeroBlade Edge Flush Mount Rack
Thule is a well known brand when it comes to extra cargo and rack systems for automobiles. With the Aeroblade, Thule decided to tackle a problem that faces most vehicles with a roof rack. It is a well known phenomena that high speed wind interactions with objects such as roof racks with generate noises based on the type of crossbar available. Also that these noises will best be heard with an open sunroof.
Thule Aeroblade solves this air-drag and noise problem by incorporating the most advanced aerodynamic principles, while maintaining enough tensile strength to convey your heavy loads up to 165 lbs.
It is made from aluminum, but covered with a material that diffuses as much air as possible, thereby reducing the normally resultant noise. It is the best roof rack for cars or SUVs that you love to step on their gas pedals.
Aeroblade is available in 4 sizes of small (32 inches long), medium (35.25 inches long), large (38.25 inches long) and x-large (42.38 inches long). It also requires a vehicle-specific kit, which is sold separately, in order to be properly installed.
You can add extras like the Thule One-Key, which uses just one key for four locks, to lock this rack to your vehicle, thereby increasing your security measure.

---
6. Vantech J1000 Universal Roof Rack System
Vantech Universal J1000 Ladder Roof Van Rack System 50
Continuing with our roof racks review, it is time for the Vantech J1000. This rack system is a universal roof rack system, perfect for vehicles without side rails. This means that some drilling of the vehicle's roof will be required, but when fully installed, Vantech J1000 is as stable and strong as any roof rack can be. It comes in 5 variations, a 50-inch crossbar light duty system, a 55-inch crossbar light duty, a 59-inch heavy duty, a 65-inch heavy duty and a 72-inch heavy duty model.
Vantech J1000's height is just 3.5 inches. This low profile, coupled with its unique crossbar design, makes it an aerodynamic system, which reduces air drag and brings noise down to a minimum.
The crossbars are also very strong, being able to support weights up to a maximum of 400 lbs, while weighing just 12 lbs. All the hardware required for J1000's installation are delivered with the package.
The installation requires a solid body made of either steel, aluminum or even fiberglass. It is fastened using bolts through the 2 eye-hooks in each of the 4 inches wide mounting bases.
This system is available in anodized black only, and it includes 4 end-caps, 2 for each crossbar, and is backed by a 1 year manufacturer's warranty.

---
7. Rhino-Rack Ski & Snowboard Carrier
Rhino-Rack Ski Carrier
There are times when you need nothing else but a system to safely transport your skis or snowboards. When that happens, then what you need is the ski and snowboard carrier from Rhino-Rack. This rack is designed to be universally installable, and is available in three different sizes, 2-Ski for 2 pairs of skis or one snowboard, 4-Ski for 4 pairs of skis or two snowboards, and 6-Ski for 6 pairs of skis or four snowboards.
This system features a universal fitting clamp, which allows it to be fitted unto any type of roof-rack crossbar. There is an easy lock and release mechanism for the carrier, and it is designed to be operated with gloved hands as well.
After installing the carrier, all you need is to load your skis unto the carriers, and then lock them. The grip which holds tight to your cargo is made from rubber, and you can also lock the carriers for security.
The carrier is black colored, UV protected, waterproof, rustproof and mold resistant. It is designed to be sturdy, as well as efficient in safely transporting your snow toys. By having such an accessory on the roof, you will free up enough space inside the vehicle for a more comfortable ride.
The carriers can also be removed as quickly as they were installed, and they come with a 5 year warranty.

---
8. GM Accessories Roof Rack With Side Rails
GM Accessories 19244268 Roof Rack In Ebony With Side Rails And Cross Rails
GM Accessories 19244268 is a complete roof rack base mount for General Motor vehicles, including Chevrolet, Buick, Cadillac and GMC. It comes with 2 side rails, 4 towers and 2 crossbars. It is recommended anyway that you should first check to be sure that they are the correct size for your vehicle, and that you also have all the items that your vehicle will require to have them installed.
Being an original OEM part from General Motors, this GM Accessories 19244268 will fit a wide variety of General Motors vehicles. You will first have to install the side rails, and then the crossbars, and your GM vehicle will now be equipped to carry extra cargo on the roof. If you are looking for the best roof rack for your GM vehicle, then check this one out.
This GM roof rack was not only designed to be functional, it is also stylish, and will add a more dynamic look to your vehicle. You can adjust the crossbars as you need, and then lock them into place. This way, you can accommodate a wide variety of cargo racks. It comes with GM's 1 year parts warranty.

---
9. Spec-D Tuning Adjustable Roof Top Crossbars
Spec-D Tuning RRB-1002 53
Spec-D Tuning's Crossbars are a pair of cargo bars for vehicles with raised side rails. The pair is beautifully designed and made using high quality aluminum. They will carry a maximum load of 175 lbs, and they come with all the hardware necessary for their installation, including locks and keys as well, for locking the bars unto your vehicle.
The bars are easy to install, and there are no modifications needed to have them fit your vehicle, except to adjust the clamps between 36 and 44 inches, so they can fit most vehicles. The clamps will not work when you have a vehicle with flush side rails. Vehicles like Nissan Xterra, Suzuki Vitara, Honda Pilot and Chevy Equinox, which all have flush side rails are incompatible. The package comes with a 30 days money back guarantee, plus a 90-day limited warranty.

---
10. Auto Dynasty Adjustable Aluminum Cargo Crossbars
54
Auto Dynasty's 54-inch adjustable crossbars are made from high grade and lightweight aluminum. The system is comprised of 2 roof rack crossbars, 4 mounting brackets and 2 keys for security. They are designed to be mounted on vehicles with raised roof rails, and are incompatible with flush rails.
The bars have a length of 54 inches, but the clamps that hold them can be adjusted so that the crossbars can fit a wide range of vehicles. They also have a width of 1 inch and a height of 3 inches. These bars can carry weights up to 175 lbs, and the package is available with 50-inch bars as well.
These Auto Dynasty crossbars may not be the most stylish or aerodynamically engineered roof rack system out there, but they are quite affordable and sturdy. So, if you are on a budget, and are willing to forgo extreme styling and technology, for a simple and affordable pair of crossbars, in order to create some extra cargo space on your vehicle's roof, then here you are.

Buy on Walmart
Swagman UPRIGHT Roof Mount Bike Rack - Walmart Link
YAKIMA - HD Bar, Heavy Duty Crossbar, Large (68") - Walmart Link
YAKIMA - FrontLoader Wheel-On Mount Upright Bike Carrier for Roof Racks, 1 Bike Capacity - Walmart Link
Apex BC-219 Aluminum Fork-Mount Car Roof Upright Bicycle Rack - Walmart Link
Thule ProRide XT Roof Bike Rack Black, One Size - Walmart Link
INNO INA389 Universal Mount Tire Hold II Roof Rack (1-Bike) - Walmart Link
Genuine Subaru SOA567B020 Thule Bike Carrier - Roof, 1 Pack - Walmart Link
Buy on eBay
Swagman UPRIGHT Roof Mount Bike Rack - eBay Link
YAKIMA - HD Bar, Heavy Duty Crossbar, Large (68") - eBay Link
YAKIMA - FrontLoader Wheel-On Mount Upright Bike Carrier for Roof Racks, 1 Bike Capacity - eBay Link
Apex BC-219 Aluminum Fork-Mount Car Roof Upright Bicycle Rack - eBay Link
Thule ProRide XT Roof Bike Rack Black, One Size - eBay Link
INNO INA389 Universal Mount Tire Hold II Roof Rack (1-Bike) - eBay Link
Genuine Subaru SOA567B020 Thule Bike Carrier - Roof, 1 Pack - eBay Link
Conclusion for Car Bike Roof Rack Buyer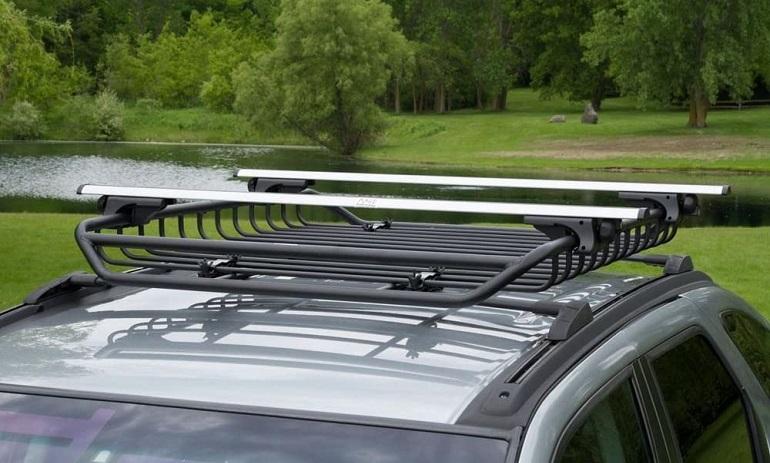 We have come to the end of our roof racks review and it seems that the best roof rack depends on who you are and what you do. Simplicity might be the magic word for some people, while style, elegance and glamor will be a fundamental driver for many, notwithstanding prices.
Still, there are those on a budget, and if you will consider it for a while, you will also come to the conclusion that the best roof rack for your vehicle is the one whose style, engineering or price, really speaks to you. That's the one you should buy.