Most motorists do not pay a lot of attention to the starter provided the vehicle starts smoothly until that one dreadful day when they turn the key and the vehicle does not start.
Starters are what brings the engine to life by converting electric energy into mechanical energy, and so when they go bad, you cannot move the vehicle as there is nothing to power up the engine.
Because starters always seem to spoil when you need to use your vehicle urgently, it is important to know how to work around a bad starter. And this is what this piece is all about as we explain some of the easiest ways to start a car even when you have a bad starter.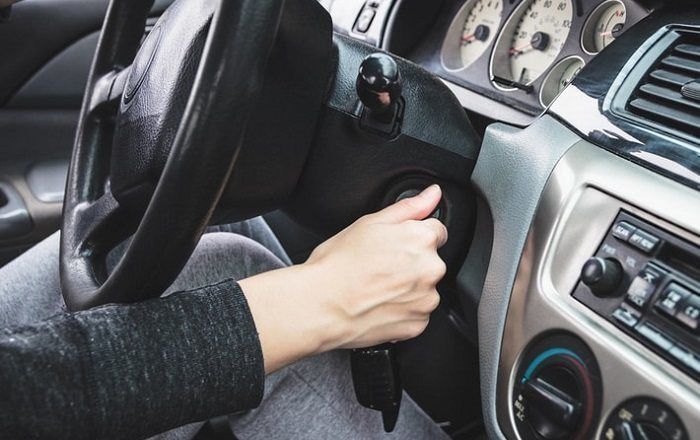 Signs of a Bad Starter
A car starter will be made up of three main components, which are the electric motor, the flywheel, and the solenoid. These components need to work properly to ensure the starter functions flawlessly.
In case one component is faulty or has an issue you will end up with a bad starter. And here are some of the signs that you have a bad starter.
1. Vehicle Failing to Start
One of the most obvious signs that your starter has an issue is when the vehicle fails to start. And this is more so if you are certain that your battery is in good shape and fully charged.
But while this is the most obvious sign, it is typically not the first one. Before getting to the point where the vehicle will not start, there will be at least one or more of the signs below, which many motorists often choose to ignore.
2. Clicking Sound
You expect your engine to roar to life immediately you turn the ignition key. But in some instances, this will not happen, and the vehicle instead produces a clicking sound.
However, it is also important to note that sometimes this clicking sound might be due to a dead battery. But you can easily rule out battery issues by simply turning on the headlights, and if they light up correctly, then the problem is with the starter.
3. Interior Lights Dimming Down
If you notice that your interior lights tend to dim down every time you start your vehicle, that can be a sign of a short-circuited starter wiring.
Short-circuiting means that the starter will consume more power, and so there will be less power available for other vehicle components and hence the dimming of the lights when you start the car.
4. Burning Smell or Smoke
The appearance of smoke or a burning smell is one of those things that every motorist dreads, but if there is too much power getting to your starter, it will overheat which can cause either or both.
Short-circuiting, loose connection and blown fuses in the starter can also cause the burning smell and smoke, and hence if you notice either, you should not ignore.
5. Freewheeling Situation
Freewheeling is whereby your vehicle will produce a whining noise only instead of starting every time you turn your key. This indicates that the electric motor and flywheel which are among the main components of a starter are unable to connect.
And while some more experienced motorists can be able to solve the freewheeling issues, in many instances, it will require the attention of a professional mechanic.
6. Relatively Slower Starting Speed
When you turn the key, your vehicle should start the first time and within a very short time. And although the starting time can vary from one vehicle model to the other, it is easy to tell when your vehicle takes longer than usual which is also a sign of a bad starter.
Also, if the car starts intermittently, which is whereby it requires at least two tries to start, this is a sign that your starter is faulty.
Different Methods to Start a Car with a Bad Starter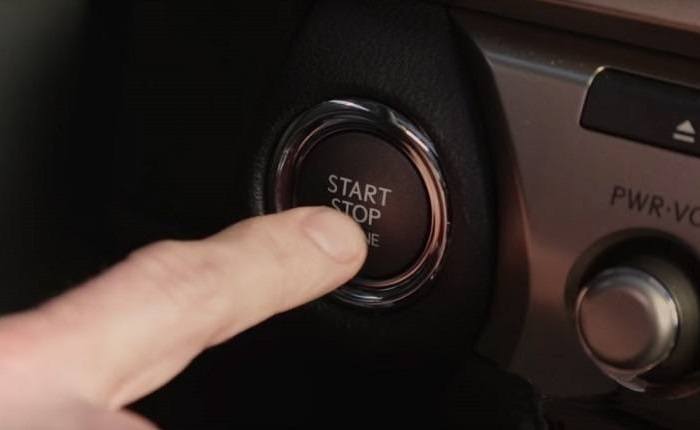 A bad starter does not mean that you cannot use your car as this is one of those vehicle problems you can easily workaround if you know what to do.
There are various ways to start a car with a bad starter, and the following are just some of the most common and perhaps also the most effective ones.
Method 1: Check Your Connections
Anytime time you turn the key and your vehicle fails to start, one of the first things that you will need to do is check your connections. Sometimes, the problem might be a loose battery connection, which means there will not be enough power supplied to the starter's motor.
If the connections seem loose, you should try tightening them with a ratchet and then start the car again to see if it starts. If the car is still not starting, you should check the wires coming from the battery to the starter and make sure they are also tight enough.
If you are still not sure about the connection even after a thorough inspection and tightening, you can use a jumper cable to bypass the connection from the battery to the starter to see if the starter will work.
Method 2: Tap the Starter
While it might sound a little weird, tapping the starter with a hammer will in many instances allow you to start the vehicle. This should explain why this is always the first trick that most motorists will try out.
As the starter ages and starts to wear out, some dead spots will develop between the armature and field coils, and so tapping the starter frame with a hammer allows the armature to spin enough to start the car.
However, these tricks might not work for some modern vehicles as they will not have enough space to allow you to position the hammer, but in such a situation, a ratchet extension bar can be very useful.
Method 3: Bypass the Relay
Like the hammer tap, bypassing the relay is another classic trick that motorists have been using for a long time to start their vehicles when they have a bad starter.
It will be an effective method if the problem is a faulty starter relay, but for other starter problems, it might not be very useful.
Here you should use a big screwdriver to touch the starter's positive terminal and solenoid terminal to the starter to create an electric connection. By doing this, you will bypass the relay and hence send 12 volts of current to the solenoid which can start the car.
Method 4: Check for and Clean Out Corrosion
In some instances, corrosion might be the only thing that is preventing your vehicle from starting because it leads to poor electrical conductivity.
Hence, as you try to start your vehicle with a bad starter, you need to make sure that the battery terminals do not have any corrosion or acid deposits.
Soaking the terminals for a few minutes in a mixture of sodium bicarbonate and water is an effective way of cleaning the battery connectors.
Also, remember to check for corrosion and clean it out from other places such as starter's positive and solenoid connectors as they can also be prone to corrosion. And make sure there is also no debris, dust or rust on all other engine connections.
Method 5: Jump-Start the Vehicle
If your battery is already supplying enough power to the bad starter, jump-starting might not look like a very effective method for starting the car but it can work.
Supplying the starter with a surge of more powerful current from a portable jump-starter or a bigger and more powerful battery can be just what you need. It can help to overcome any dead spots on the starter's armature, and hence allowing it to spin and start.
Even if it does not look like a very effective method, it will not hurt to try it out as it is better than doing nothing to start your vehicle.
Method 6: Push to Start
Push start is another classic way of starting vehicles that will not start whether it is because of a dead battery or a faulty starter. Unfortunately, this method will only work for vehicles that use a manual transmission system.
For this method, you will need to have one or a few people around to push the vehicle. You should then start by turning the key to the drive position, put your car in second or first gear, have it pushed to attain a speed of at least 10 miles per hour and then release the clutch.
When you release the clutch, the engine should rotate and fire on, and in case it does not, you should repeat the process until you can start the car.
Conclusion
A bad starter is frustrating as it always seems to get worse when you are late for something urgent and need to get going.
And although the ultimate solution will be to have it checked by a mechanic, there are still many tricks that you can use to start the vehicle even with the faulty starter.
From bypassing the relay with a screwdriver to tapping the starter with a hammer and even pushing the vehicle to start it for those that drive models with a manual transmission, the options are almost endless.
With that said, it is important to keep in mind the fact that these options are just temporary and will not in any way replace the need to have the starter fixed.