On average, you will need to replace your brake rotors after every 50,000 miles, but for some vehicles, the interval can be as short as 25,000 miles or as long as 75,000 miles.
But, apart from getting the replacement interval correct, you also need to make sure that you buy the best brake rotors for your vehicle.
Brake rotors will play an essential role in your car's brake system. They are what will push against the wheel to cause the friction that in turn stops your vehicle. And it is because of this friction that you need to replace them as it leads to wear and tear.
The brake rotors will come in different types and in styles for both the front and back wheels. Here we help make it easier to choose the right ones for your vehicle with a review of 7 top-rated brake rotors and a buying guide.
Editor's Recommendation: Top Brake Rotors of 2023
Summary of 7 Best Brake Rotors
IMAGE
PRODUCT
FEATURES

1. ACDelco Professional (Best Overall)

Wide vehicle compatibility
Non-directional brake rotors

Independently tested for vibrations, noise and harshness

Ready for immediate installation

2. Bosch QuiteCast Premium (Best Value for Money)

More budget-friendly

Precision balanced rotors

OEM style configuration

Durable bi-metal aluminum and zinc build

3. ACDelco Advantage (Best Brand)

High-quality brake rotor lone from a top brand

Multiple alloy built for improved heat dissipation

Mill-balanced rotors

Special vane configuration

4. Wagner Premium E-Coated (Best Aftermarket)

Premium E-shield coating

Smooth surface finish

Packaged in a vapor corrosion inhibitor bag
Larger rotor surface area

5. Centric Parts 120.44146 Premium (Best for Replacement)

Durable cast-iron material with E-coating

Double-disc clearance

Machined-finish

Center-split core castings

6. DuraGo Front Vented (Best Front Vented)

Efficient front venting

Electrophoretic coating

Premium core technology

Machine balanced

7. ACDelco GM Original Equipment (Top Notch GM-Quality Brake Rotors)

OEM-quality rotors
Inspected for balance

Long service life

Easy to install design
Top 7 Best Brake Rotors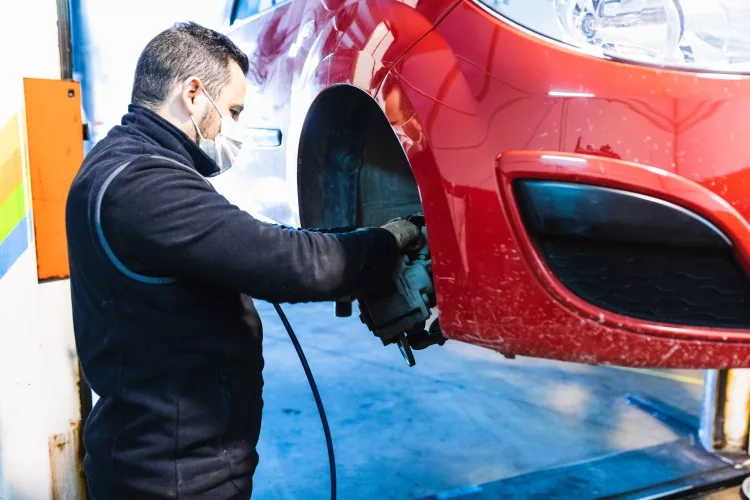 1. ACDelco Professional - Best Overall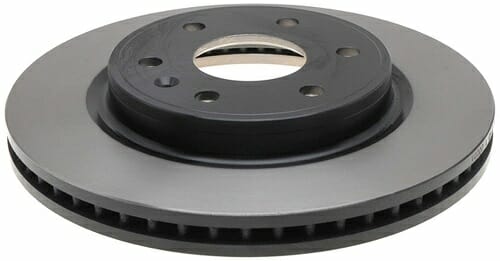 Position: Front
Material: Multiple Alloys
Type: Smooth
ACDelco makes their top-rated brake rotor for use on most of the cars on the road today, and to make it even better most of their models are non-directional, which means you can use it either on the left or right wheel on the axle they are meant for.
Their brake rotors like ACDelco 18A2497 are inspected for balance to ensure smooth brake operation and to reduce vibration. Also, all their products are independently tested for noise, vibrations, and harshness to ensure that it lives up to the highest standards.
Each of these rotors will feature a thickness variation of less than 0.0004 to minimize common braking system issues like pedal pulsation, and to improve pad life.
Also, no machining will be required when installing any of their rotors as they come ready for installation straight from the box.
Other top quality brake rotor models in this line include the ACDelco 18A2461 and ACDelco 18A2448, which are both front brake rotors made to meet OEM specifications.
Being one of the priciest options on our list, these brake rotors can be little expensive for some motorists, and this is more so when you have to buy a pair. But it is an expenditure you will never regret given the professional quality.
Balanced for smooth brake operation
Effective in reducing noise and vibrations
High-quality and reliable
Ready for immediate installation
Non-directional for use on any side

---
2. Bosch QuiteCast Premium - Best Value for Money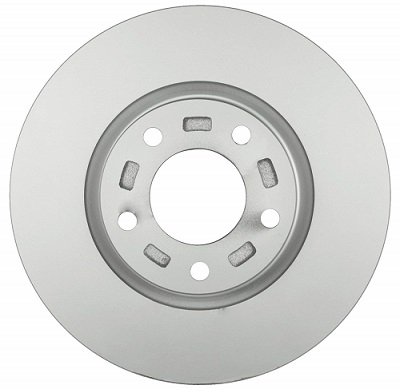 Position: Front
Material: Aluminum and Zinc
Type: Smooth
The Bosch QuiteCast Premium brake rotors are precision-balanced to ensure that you always get a smooth operation without ever having to worry about pedal pulsation. And they come in a more budget-friendly price tag given their superior build quality, and this ensures you get great value for cash.
Bosch uses OEM style configuration that will provide more efficient heat dissipation and also reduce the vibrations that can cause annoying noise when braking.
Also, the brake rotors use heat-flowed castings that help to provide consistent wear and a long rotor life.
And they are made with bi-metal aluminum and zinc, and with clean-look coating for durability to provide a clean look for those that prefer to use the open wheels.
Example of some of the amazing brake rotors in this line include the Bosch 40011040, which is a rear brake rotor that will be perfect for a Nissan Murano. Also, the Bosch 20011442 is a great front rotor for those that drive Ford Expedition or Lincoln Navigator.
Although the coatings on most brake rotors in this line seem to wear a little too fast, this does not seem to affect the overall performance significantly. Hence, it is still not a deal breaker.
Good value for money
Precision balanced for smooth operation
More efficient heat dissipation
Reduced vibrations
Clean finish for open wheels
Coating wears out a little too fast

---
3. ACDelco Advantage - Best Brake Rotor Brand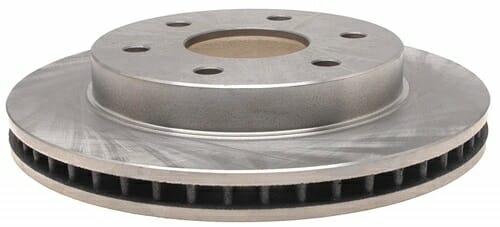 Position: Front
Material: Multiple Alloys
Type: Smooth
As you are shopping for the best car brake rotors, it will be a wise idea to buy from a top brand like ACDelco, and the quality of their ACDelco Advantage line brake rotors shows why they are a popular brand.
The top-notch quality brake rotors are mostly made from multiple alloys that help to improve the heat dissipation and overall performance, and with a rounded radius for extra strength.
These rotors are mill-balanced to eliminate the need for extra weights, and they are quality-validated to ensure they meet the required metallurgy and thickness.
Also, ACDelco makes the rotors with special vane configuration for greater safety and performance, and also to reduce noise and vibrations, while also maximizing airflow to the keep the rotor cool.
And if you prefer non-coated brake rotors, their ACDelco 18A2328A and ACDelco 18A925A rear rotors will be perfect, and they are both mill-balanced and made from multiple alloys for a superior build quality.
Since this is a non-coated brake rotor, it might be a little prone to rusting, but the use of multiple alloys in its construction makes it more resistant to rusting.
High performing multiple alloy top brand rotors
Excellent heat dissipation
Rounded radius provides added strength
Mill-balanced to eliminate the need for extra weights

Reduced noise and vibrations
Not coated to prevent rust/corrosion

---
4. Wagner Premium E-Coated - Best Aftermarket Brake Rotor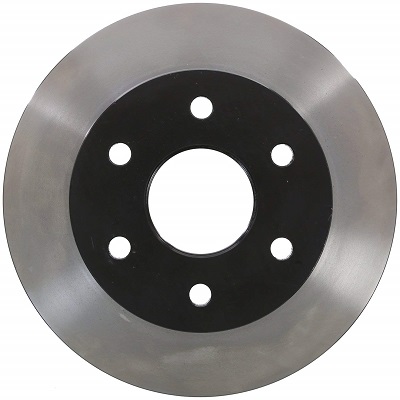 Position: Front
Material: Cast Iron
Type: Smooth
The choice of material and other features like the E-shield coating help to make the Wagner Premium E-Coated brake rotors some of the best aftermarket brake rotors out there.
E-shield coating is designed to help prevent corrosion so that the brake rotor serves you well and for a long time.
Besides the E-shield feature, these Wagner brake rotors also features a smooth surface finish to ensure that your brake pads will not require a long break-in period.
Also, the rotors come in a vapor corrosion inhibitor bag that will help to reduce the rotor preparation, and also saves you a lot of installation time.
The increased rotor surface area provides more effective and safer stopping power and also enhances heat dissipation, and the unique rib design will help reduce noise.
Although there are different brake rotors for different vehicles in this series, the Wagner BD125654E front rotor, and the Wagner BD125669E and Wagner BD126212E rear brake rotors are some of the most popular. These brake rotors are all engineered to ensure superior performance and to meet OE-quality specifications.
This Wagner brake rotor might still not be as thick as the OEM, ones but they are as thick as most aftermarket ones can get. Also, for first timers the instruction might not be detailed enough, but there is enough material online to help with the installation.
E-shield coating prevents corrosion
Less brake pad break-in
Reduces rotor prep time and quick installation
Minimal rotor noise
Increased rotor surface area
Still not as thick as the factory rotors instructions for first timers
Instructions not very goof for first timers

---
5. Centric Parts 120.44146 Premium - Best Replacement Brake Rotor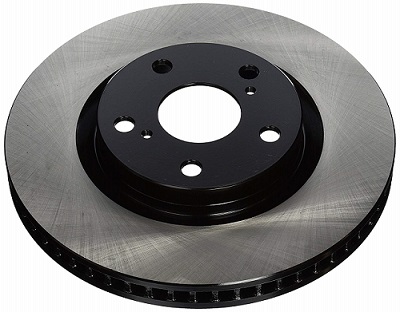 Position: Rear
Material: Cast Iron
Type: Smooth
If you are looking for the best replacement brake rotor that will provide long corrosion protection, this premium one from Centric is a great pick thanks to the E-coating.
The double-disc clearance ensures that the brake rotor always provides quieter and smoother stops, which are some of the key elements that many car owners are looking for.
Machined finish also makes these one of the best replacement brake rotors when it comes to aesthetics as it provides a cleaner look that will be perfect for those that prefer to use the modern open-style wheels.
This brake rotor uses center-split core castings to ensure proper heat transfer, and it has a non-directional finish on its friction surface to ensure faster pad break-in.
Also, check out the Centric premium brake rotor line for other brake rotor options for different vehicles and driving conditions. This line has a variety of front and rear brake rotors with different vent styles.
Given the price of these rotors, warping seems to occur a little too soon. However, this should not be a deal breaker as they will still outlast most aftermarket brake rotors out there.
Long lasting corrosion protection
Non-directional finish
Quieter and smoother stops
Guarantees proper heat transfer
Machined finish for a cleaner look
Warping seems to occur sooner than many car owners expect
`

---
6. DuraGo Front Vented - Best Front Vented Brake Rotors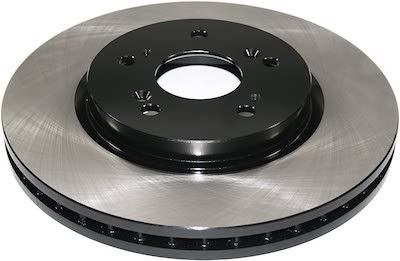 Position: Front and rear
Type: Smooth
The front-vented design of these DuraGo is their main highlight and it will ensure they can take more heat and hence say cooler longer, which improves their overall performance greatly. This and the multiple vane configurations will ensure excellent heat dissipation.
However, their good features do not stop there as these brake rotors also have a special electrophoretic Coating that will not only help create a corrosion resistant finish, but is also resistant to chemicals.
Also, these brake rotors allow for a tighter tolerance thanks to the premium core technology, which also provides cleaner castings.
Braking will also be consistently smooth as all the rotors in this series are machine-balanced. DuraGo BR5409902 and DuraGo BR90034002, which are both rear brake rotors are some of the best models in this line. And like many other models in the line, they are machine-balanced and with electrophoretic coating.
Like many other aftermarket brake rotors, these ones seem to warp a little too fast. However, for their service life you get exceptional performance and with proper care and installation, you should be able to delay warping significantly.
Excellent heat dissipation

Will allow for tighter tolerance

Finish is resistant to corrosion and chemicals
Consistently smooth braking

Relatively faster warping

---
7. ACDelco GM Original Equipment - Top Notch GM-Quality Brake Rotors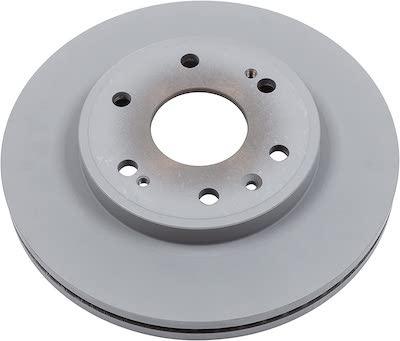 Position: Front and Rear
Type: Smooth
The quality of these brake rotors is unbeatable, and if you have a GM vehicle, they will be perfect as they are an original equipment manufacturer part that will be the same quality as what came with the vehicle when new.
The factory quality gives these brake rotors a long service life, and hence ensuring a longer interval between rotor changes, which saves you cash in the long run.
Because these brake rotors will be inspected for balance, they will ensure smooth braking operation and help keep the noise down.
These rotors also have a wide compatibility, and this is more so if you go for popular models like the ACDelco 177-1071 and ACDelco 177-1039, which are both front rotors. Better yet, installation is more straightforward, and you can make it a DIY weekend project.
Some motorists will not like that these ACDelco brake rotors come as a single rotor given that it is always recommended to change both front or back rotors at the same time. But, you can always order them as a pair.
Original quality GM part
Smooth brake operation
Longer change interval
Straightforward installation
Wide vehicle compatibility

Types of Brake Rotor
The four most common brake rotor types are smooth, slotted, cross-drilled and the drilled and slotted.
1. Smooth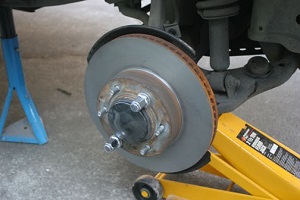 Smooth Brake Rotors
As the name suggests, the blank or smooth brake rotors will have a smooth surface and with no marking or holes on the metal. These brake rotor types are designed to provide sufficient braking power under the normal driving conditions.
Most cars will come with this type of brake rotor from the factory and they tend to be the longest lasting type among the four common ones.
Smooth brake rotors are relatively quieter to operate and produce very little dust. These are the best brake rotors for cars for those that do not have a luxury car and do not drive aggressively as they are also more affordable.
2. Slotted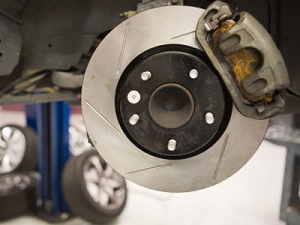 Slotted Brake Rotors
With the slotted type, there are grooves running through the rotors face where it interacts with the pad. These slots are meant to emit the dust that is produced during braking and allow the gasses that build up as the material gets heated to escape.
The slots will increase the coefficient of friction and also allow the pad to make better contact for more precise stops. With the high coefficient of friction, your vehicle uses less energy when stopping at high speeds or when towing heavy loads.
Slotted rotors are the best brake rotors for trucks, SUVs, or road vehicles and tow trucks. But the greatest shortcoming even with the best slotted brake rotor is that the slots tend to increase the brake system's wear and tear.
3. Cross Drilled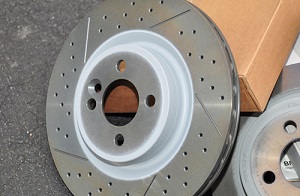 Cross-drilled Brake Rotors
Like the slotted brake rotors, the cross-drilled types will feature escape routes that will allow the buildup gasses to escape.
With these brake rotors, holes are drilled all the way through and spread over the entire surface of the rotor. The aim of this is to provide better heat dissipation but can also provide a great wet bite when driving in the rain by allowing water to escape to keep the braking system dry.
These holes can also allow harmful dust to escape when using asbestos brake pads to enhance pad life. And this makes them ideal for general use in street vehicles.
Cross-drilled brake rotors are not a good choice for race cars as they cannot withstand the repeated heating and cooling cycles as they can develop crack and they also tend to wear unevenly.
4. Drilled and Slotted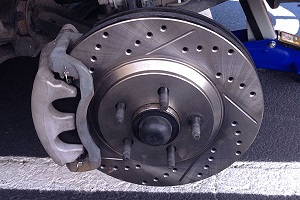 Drilled And Slotted Brake Rotors
The drilled and slotted rotors are designed to offer the benefits of both the drilled brake rotors and the slotted brake rotors. And their design will combine both slots and holes on the rotor's surface.
With the slots and drills combo on these brake rotors, you can be confident of getting more precise and high stopping power.
Provided you do not force your brakes beyond their thermal threshold, these rotors should work fine and last longer. These are some of the best brake rotors for trucks, tow vehicles, and other vehicles that require more power to stop.
Buying Advice : If you drive under normal conditions, are not willing to spend a lot on your brake rotors, and also want something more long lasting, the smooth rotors are your best pick.
Drilled rotors, on the other hand, are great for those that will be driving in rainy or wet conditions. And the slotted and the cross-drilled and slotted brake rotors are the best for heavier vehicles that require more stopping power.
How to Buy the Best Brake Rotors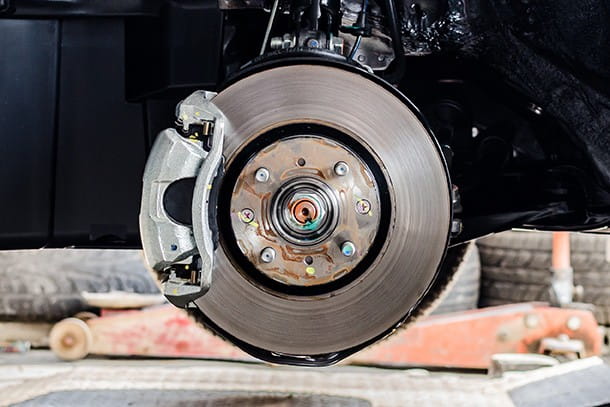 Finding a good brake rotor should be easy as you only need to look out for the following things.
1. Brake Rotor Brands
Like with other brake system components such as oil filter, you need to make sure that you buy your brake rotors from a reputable brand.
The best brake rotor brands are those that have been in business for long enough to understand the performance requirements of different vehicles and are also known to adhere to strict quality standards.
Some of the top rotor brands in the market include ACDelco, Bosch, Wagner, and Centric. And it is important to note that there is always something that sets these brands apart.
ACDelco
ACDelco aims to give vehicle owners the peace of mind that comes from knowing that you have a reliable braking system. They are one of the most popular aftermarket brake rotor brands, and they have a variety of models to suit different vehicles.
Their brake rotors such as those in the ACDelco Professional line will feature a thickness variation of less than 0.0004 to help minimize pedal pulsation and noise while also increasing the pad life.
Other things that give ACDelco rotors an edge over many other brands include the non-directional brake surface finish, mill-balanced surfaces and the fact that they require no-machining and are ready to install out of the box.
Bosch
Bosch is a household vehicles part and tools manufacturer, and their more than 70 years of experience should give you some confidence that they will have good brake rotors for your car.
The company uses innovative materials to ensure the best brake rotor quality andprevent typical problems like brake judder, vibrations, and noise. And they also make rotors like Bosch QuiteCast Premium line for a wide variety of vehicles.
Wagner
Wagner prides in being an industry leader in the manufacture of automotive braking components. They did not get there by chance as they have been making high-quality rotors and other braking system components for many years.
Their brake rotors like the Wagner Premium E-Coated line are engineered for maximum performance and will feature advanced features like E-shield and vapor corrosion inhibitor. Also, most of their rotors have smooth surfaces to minimize pad break-in time and are field tested to ensure maximum reliability.
Centric
Centric offers high-quality brake rotors at a great value when compared to many other brands. They make rotors such as the Centric 121.61093 for a wide range of applications and they make them according to the OE fit, function and metallurgy specifications.
2. Vehicle Compatibility
Brake rotors are designed to fit specific vehicles, and so before you buy any for your car, you should make sure that it is ideal for the vehicle.
Generally, you will need to think about the vehicle types in general such as cars, SUVs, heavy trucks or towing vehicles. And this is because these vehicles will require different stopping powers due to their size and weight and hence also different types of rotors.
The driving conditions also matter. For example, for normal driving conditions, a smooth brake rotor works just fine but for towing vehicles, you need something that can handle the load such as the cross-drilled and slotted brake rotor.
3. Material
While most brake rotors are made from metal, manufacturers will use different types of metals to make them. The most common brake rotor materials are cast iron, steel, aluminum, ceramic, and carbon.
Each of these materials will have both advantages and disadvantages, which should help you determine the best one for you.
Cast Iron
Cast iron provides the best performance and is a great choice for use in heavy-duty vehicles, but these rotors tend to expand a lot due to heat and are hence more prone to breaking.
Steel
Steel brake rotors, are lightweight and thinner, which should explain why they have been a popular choice for racers for a long time. Also, these rotors can take more heat. On the downside, steel rotors are less durable and can be quite noisy when warped.
Ceramic
Ceramic brake rotors will offer the highest heat tolerance and also have better heat dissipation than most other materials. It is this reason that makes them the most popular choice for high performance and muscle cars. These superior performance rotors also maintain more force and pressure consistency but they are the priciest.
Aluminum
Aluminum brake rotors will dissipate heat much faster but also have a lower melting temperature. This makes them more preferred for motorcycles than vehicles as they work well for braking system that will be easier on them.
4. Ease of Installation
If you do not plan to install the brake rotors yourself, the ease of installation might not matter to you. But if you want brake rotor replacement to be your DIY project, then you need to make sure that whatever you buy is easy to install.
Slotted and drilled brake rotors tend to be the most problematic to install because most smooth rotors are straightforward to install. And this is more so for the rotors with directional slots.
Watching a few online videos and following manufacturer installation instructions is often all you need to install most brake rotors if you have at least basic mechanical skills.
Brake Rotor FAQs
How do I Know when Brake Rotors are Bad?
A: Noise is the best indicator of bad rotors because warped rotors will make a squeaking or squealing sound, while those that are completely worn out produce a scraping sound. Also, vibrations from your brake and increased stopping distance can be a sign that you have bad rotors.
Is it better to Replace or Resurface Rotors?
A: Most manufacturers will recommend that you replace the rotors anytime you get signs of wear. However you can still resurface the rotor if it has worn unevenly or has become pitted by rust or corrosion. But, when resurfacing, make sure the rotor still maintains the required minimum thickness. Otherwise, if it becomes thinner than required, you will need to replace it.
How much Does it Cost to Replace My Rotors?
A: It depends on whether you are doing it on your own or getting the service from a professional. For DIY rotor replacement, you can spend as little as $100 for both front and back axles. But, if you are getting the service from a mechanic, it will cost anywhere from $250 to $500 for both axles.
Should I Change My Brake Pads along with Brake Rotor?
A: While most mechanics will advice to replace the brake pads as you change your rotors, it is not necessary if the brake pads are still in good shape.
How long do Brake Rotors last?
A: Brake rotors are built to last between 25,000 and 75,000 miles. But, some can last much longer or shorter than this as it depends on the quality and also the driving conditions.
Do I Need to Break in My Brake Rotors?
A: Yes, it is often necessary to break-in the brake rotors to allow them to work properly. However, some types will come ready for use with no need for breaking-in as they have a special coating that eliminates the need for bedding.
Should I Change my Brake Fluid when I Service my Rotors?
A: It is not necessary, but is still a good idea. And this is because brake fluid flushing should be done after every 30,000 miles, which is just about the same time when you change your brake rotors. Hence, it will be more economical and time-saving to do both at the same time.
Buy on Walmart
ACDelco Gold 18A1705 Black Hat Front Disc Brake Rotor - Walmart Link
Power Stop K5952 Front and Rear Z23 Carbon Fiber Brake Pads with Drilled & Slotted Brake - Walmart Link
ACDelco Silver 18A1659A Front Disc Brake Rotor - Walmart Link
ACDelco Silver 18A1207A Rear Disc Brake Rotor - Walmart Link
ACDelco Silver 18A1119A Front Disc Brake Rotor - Walmart Link
ACDelco Silver 18A835A Front Disc Brake Rotor - Walmart Link
Power Stop KOE098 Autospecialty Rear Replacement Brake Kit-OE Brake Rotors & Ceramic - Walmart Link
Centric premium brake rotor - Walmart Link
Buy on eBay
ACDelco Gold 18A1705 Black Hat Front Disc Brake Rotor - eBay Link
Power Stop K5952 Front and Rear Z23 Carbon Fiber Brake Pads with Drilled & Slotted Brake - eBay Link
ACDelco Silver 18A1659A Front Disc Brake Rotor - eBay Link
ACDelco Silver 18A1207A Rear Disc Brake Rotor - eBay Link
ACDelco Silver 18A1119A Front Disc Brake Rotor - eBay Link
ACDelco Silver 18A835A Front Disc Brake Rotor - eBay Link
Power Stop KOE098 Autospecialty Rear Replacement Brake Kit-OE Brake Rotors & Ceramic - eBay Link
Centric premium brake rotor - eBay Link
Conclusion for Brake Rotor Buyers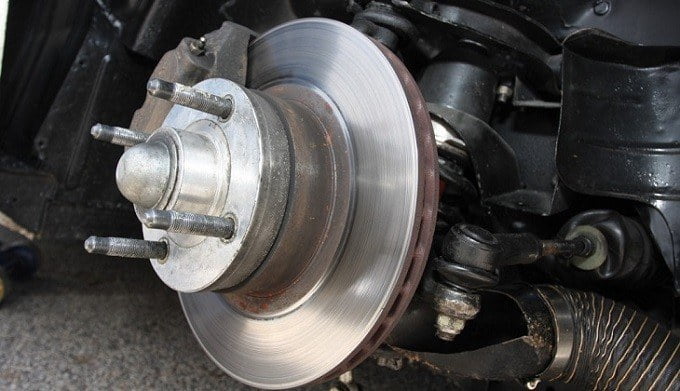 Shopping for the best brake rotors should now be a less tedious task as our top 10 reviews above provide the perfect starting point.
And from this list, the ACDelco Professional takes our top overall spot as it is a line of some top quality brake rotors that have a lot to offer from a non-directional design to wide vehicle compatibility.
But, for the best value for your bucks, the Bosch QuiteCast Premium line of precision-balanced brake rotors will be an excellent buy.