Choosing the best car tire is a daunting experience. You need to be mindful of the car type, tire type, driving style, and road and weather conditions.
Keep in mind that tires do not last forever. Hence, you need to replace them once or more times throughout the lifespan of your vehicle.
So, are Goodyear tires worth it? Absolutely. These tires provide more durability, effectiveness, and performance. Hence, Goodyear tires are worth the price.
However, these tires are quite expensive when compared to the budgeted tires. The good news is that they come in different models, and the price tag tends to vary.
If you are looking for an excellent tire replacement worth the price, then you need to consider Goodyear tires.
These tires undergo rigorous testing before and after production. The main aim is to guarantee customer satisfaction through the creation of high-quality tires.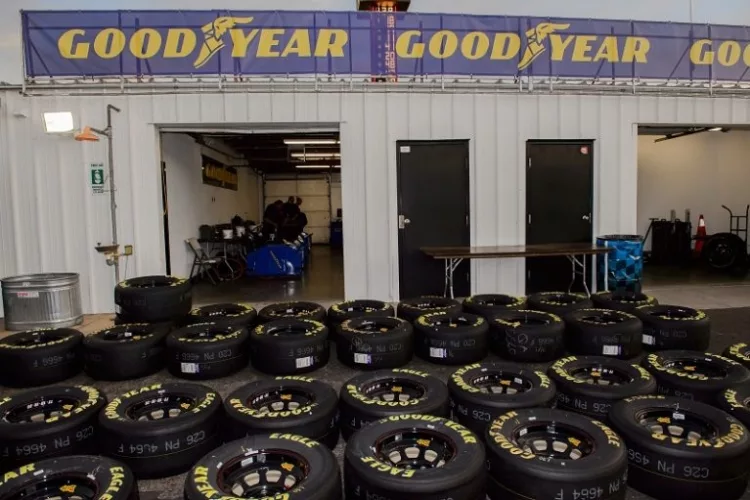 Are Goodyear Tires Expensive?
The cost of tire production by manufacturing companies is quite expensive. Hence, most companies tend to raise the price of car tires to earn a profit.
Goodyear Tire Company is not an exception. But their main aim is not to earn profit at the expense of compromising the quality.
Here are some of the critical reasons why Goodyear tires are so expensive. These reasons include:
Trusted Brand
Goodyear Tire Company has been in the industry for so many decades. It has earned a lot of trust from many car owners due to the quality products.
Hence, the company has endeavored to provide quality tires and end up charging higher prices. It has enabled them to earn supernormal profits in the long run.
Quality Tire Production
Goodyear tires are made out of premium materials. They have unique features that enable them to perform well on different roads regardless of their conditions.
The quality of the tires gives drivers the confidence to ride their vehicles in all terrains regardless of the road and weather conditions.
The Longevity of the Tires
The materials used to construct Goodyear tires are of high-quality. The robust construction enables the tires to last for long, with minimal wear and tear.
The durability of these tires will save you from the cost of tire replacement frequently. Hence, you will keep the money to handle other maintenance schedules and expenses.
Wide Variety of Tires
Goodyear Tire Company manufactures quite a huge variety option of tires. These tires are available for any type of automotive.
Each category of the tires has its price tag. The high-quality make these tire categories to be quite expensive.
Are Goodyear Tires More Durable?
The majority of car owners prefer average tires since they are quite affordable. But these tires tend not to last for long.
So, are Goodyear tires more durable? Yes. These tires are made of quality materials, which cause them to last longer than average tires.
These tires have achieved top durability tests in the market, and it is the reason behind their popularity.
Goodyear Tire Company undertakes a rigorous test before and after production to guarantee satisfaction to customers.
Besides that, increase the lifespan of the tires and lower tire replacement cost. The unique features of the tires also increase the long-lasting reputation.
Do Goodyear Tires Have Warranty?
Car tires tend to come with warranties, but this typically depends on the manufacturing company. Keep in mind that expensive tires have extended warranty as compared to common tires.
So, do Goodyear tires have a warranty? Yes. The Goodyear tires have a workmanship warranty of either 24 months or 24,000 miles. You can visit the nearest tire and service network for further assistance.
The warranty period for the specified services is outlined in the brochure. Take time to read through and understand the warranty period of your Goodyear tire models.
You should note that violation of the warranty guidelines will limit you from enjoying the services from any Goodyear tire dealer.
How Much Should You Spend On Four New Tires?
Goodyear Tire Company offers a more extensive option of tires. These tire categories tend to vary in price tags. Some models are super expensive than others.
For instance, a set of winter tires is relatively affordable compared to a set of summer tires. We recommend all-season tires due to their versatility though they are expensive.
The good news is that you can take advantage of the sale period. Here, you will get these tires at an affordable price.
Besides that, many online stores ( Amazon Price Check) sell Goodyear tire sets at a discounted price. It is due to the presence of numerous coupons.
How Much Is A Tire Repair At Goodyear?
Safety is crucial after repairing a tire. A lot of drivers tend to take this for guaranteed and end up causing road carnage.
Tire repair at Goodyear is a better option. If you have Goodyear tires that need repair, then you are a guarantee of excellent service.
The workers have a full understanding of the tires. Hence, they know which areas need more attention during the repair.
Besides that, the cost of repair tends to range from $ 19.00 to $ 30.00. But the services are exceptional. The employees are highly trained to offer repair services.
How to Maintain Goodyear Tires
Goodyear tires are more durable than other brands. But the mode of storage is a critical factor to consider. Here are ways on how to store your Goodyear tires. These methods include:
Check Air Pressure
Create a routine of checking the air pressure of your tires every month. Ensure they have optimum pressure to increase their lifespan.
Check the Status of the Tire
Inspect the tires of your vehicle daily to identify cracks, bulges on the sidewall, and treads. The presence of cracks or cuts is a clear indication for tire replacement.
Monitor Distribution of Treads
Have vehicle tire alignment and suspension check routine. It will help to prevent tires from depreciating prematurely. Poor tire alignment and suspension will result in uneven tread distribution.
Final Thoughts from Expert
Are Goodyear tires worth the price? Absolutely. These tires are durable, efficient in performance, and reliable.
Besides that, theses tires have a solid construction, and the treads offer excellent traction force on any road condition. However, they are quite expensive, though worth the value of your money.
If you are looking for tire replacement, then you need to consider Goodyear tires depending on the category of your car. The quality is worth the value of your money.