Finding the best ignition coil is something that you will not have to deal with often like other vehicles parts, but it is still important to know how to and what this vehicle part does. In simple terms, an ignition coil is a component that is responsible for providing the energy required for creating the spark that ignites fuel.
The coil does this by basically acting as a step up transformer. It increases the voltage from the battery to thousands of volts, which are transferred to the spark plugs to ignite the fuel in the combustion chambers.
However, these coils come in different types and qualities but ultimately, the best one should help your engine achieve low emissions while providing a high power output.
This means that you need to be very cautious when selecting this product, and to help you do this, this article reviews the best ignition coils in the market and also provides a buying guide.
Top Ignition Coils of 2021 by Editors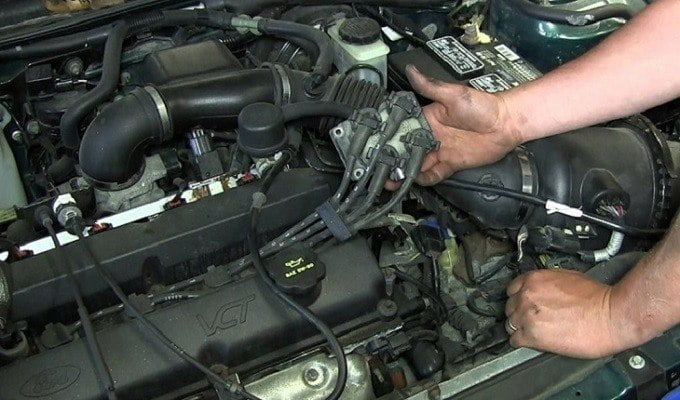 Summary of 7 Best Ignition Coils
IMAGE
PRODUCT
FEATURES

1. ENA ENAIC1115108 (Best Overall)

Long service life
High quality copper material

Higher voltage supply

Lifetime warranty

2. Bosch 00044 (Best Value for Money)

Great value for cash

OE fit and quality

Efficient voltage transfer

Straightforward installation

3. QYL 154293 (Best Pack)

Effective and highly useful ignition coil pack
Great for South Korean vehicles
Superior quality internal components

High energy output

4. Delphi GN10571 (Best OEM-quality)

Built to original equipment specifications

Special winding process technique

High-quality wires and coatings

Epoxy vacuum technique

5. Bravex Y1011-BX-UP (Best Aftermarket)

Delivers 15% more energy

Eliminates hesitation and reduces misfiring

Highly conductive coil

High performance epoxy

6. Motorcraft DG511 (Best Brand)

Top brand ignition coil

Reliable and long-lasting even under severe conditions

Higher electrical resistance

Excellent starting connections

7. ECCPP ECCPP070573-2 (High Stability & Reliability)

High quality materials ensure higher stability and reliability

High energy output

Solves common bad coils issues

Exceeds OEM standards
1. ENA ENAIC1115108 - Best Overall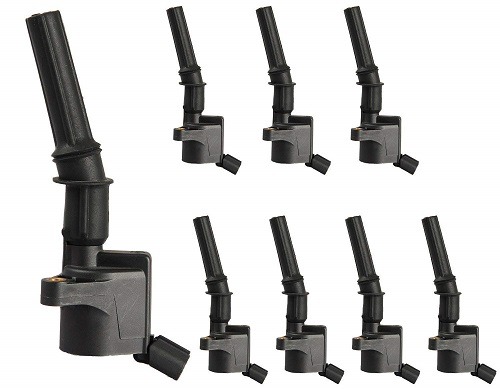 Coming as a pack of 8 ignition coils and a corrosion and abrasion resistant build to give it a long lifespan, which is about 100,000 miles (roughly 10 years), this ignition coil option is our best overall.
These ignition coils feature a curved boot and is compatible with a number of old Ford, Lincoln and Mercury vehicles. This includes Ford's 4.6 and 5.4-liter V8 F-150 (up to 2003 models), Explorer (up to 2005 models), Expedition (up to 2004 models) and many others.
In terms of design, these ignition coils are constructed using the highest quality copper and have a unique winding design that reduces their weight and size without compromising their quality.
This means that each coil is easier to handle during installation (because it is light). It also means that misfires will be dealt with because it supplies a high voltage to the spark plugs, resulting in a high energy output while producing low emissions.
Additionally, it is very affordable and therefore, you get good value for your money. People may argue that cheap is expensive but to assure you of good quality, this set of coils come with a lifetime warranty, making it worth buying.
However, its curved construction might present some challenges as you install it or uninstall it. But if you consider its durability, once you install it, it will be a long time before you consider doing a replacement.
The ENA store also has some other amazing ignition coil options. What's more, they provide a wide variety of products for different vehicle models in both curved and straight options. And they maintain the superior build quality and long service life they are known for.

---
2. Bosch 00044 - Best Value for Money

Most people associate Bosch with electronic devices but the company is actually one of the best ignition coil brands in the market. And with their Bosch 00044, they aim to give motorists a great value for their cash by providing 6 superior quality ignition coils at a great price tag.
The company is German and it largely focuses on the local market with BMW cars being their primary market, and this makes these and their other models some of the best ignition coil for BMW out there.
In terms of design, these coils resemble the outward appearance of the older version but their internal mechanisms are a complete upgrade from the past.
Most noticeably is the missing snap sound that was associated with the installation of the coils. Whereas the old coil gripped the spark plug tip causing this snap sound, this new product incorporates the use of an HV brush and a contact spring, which does not snap into place but provides better contact with the spark plug.
This leads to better performance since the high voltage is efficiently passed through to the spark plug because of the tight contact between the two.
For more of these fantastic Bosch ignition coils for different BMW models and other vehicle types, you can check out the Bosch store. Also, if you only need just one high-quality ignition coil for your vehicle, the Bosch 0221504029 makes great buy.

---
3. QYL 154293 - Best Ignition Coil Pack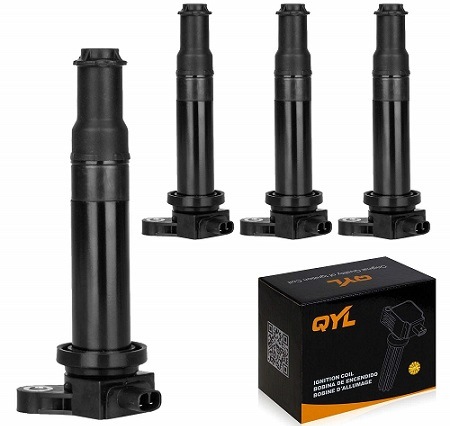 QYL's ignition coils are a nice and affordable kit that comes as a pack of 4, which makes them perfect when you need something simple but effective.
The coils are specifically designed for South Korean car makes such Hyundai and Kia. And they are made to meet or exceed OEM performance with their high-quality internal components, which include high-quality copper wires and wire coatings that resist cracks and other forms of imperfections that lead to failures.
This design enables the engine to achieve high energy output with low emissions by supplying a high voltage output to eliminate misfires.
Additionally, their uniquely wound copper wires reduce their weight and sizes, without sacrificing their quality.
Compatibility seems to be the only significant drawback for these ignition coils. However, you will hardly find ignition coils with a universal compatibility at their price range, and hence this should not be a big deal. Better yet, the QYL storeprovides more options for a wide variety of other vehicles.

---
4. Delphi GN10571 - Best OEM-Quality Ignition Coils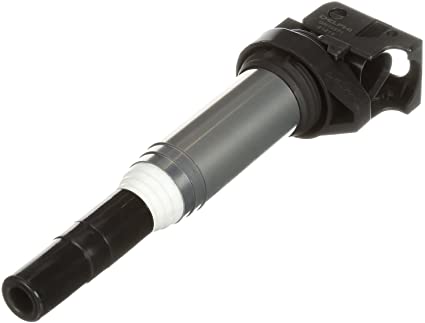 Delphi makes this ignition coil to meet original equipment specifications. It will be the perfect choice if you are looking for something that is as close as possible to what came with your vehicle.
Besides the OE quality, the ignition coil also uses a special winding process technique that ensure the length of the wire between the adjacent winding is kept short to minimize voltage differences.
Also, the coil is made with high-quality materials that include copper wires and special coating material resistant to pin holes and cracks. Better yet, the epoxy vacuum technique will ensure there are fewer bubbles in the epoxy for increased insulation effectiveness.
And to give you some assurances that this coil is designed for a long service life, it has been tested for endurance to ensure it is resistant the typical coil stresses that often result to failure.
Because this ignition coil does not have a universal fit and will hence not work for all vehicles, you can check out the Delphi store for other ignition coil options that provide the same quality and performance.
The handle seems a little fragile and is hence easy to break. But, a little precaution is all you need during the installation to ensure you do not break it.

---
5. Bravex Y1011-BX-UP - Best Aftermarket Ignition Coil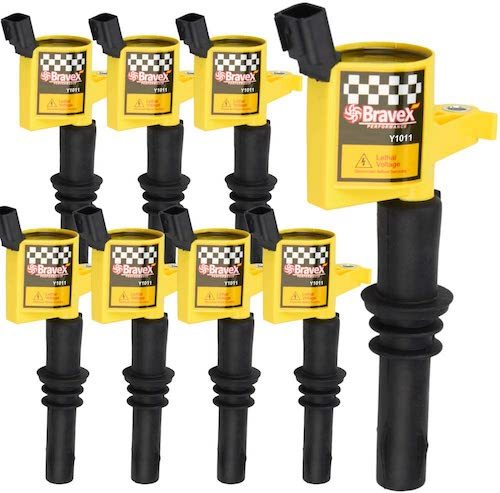 With up to 15% more energy when compared to the factory ignitions coils, Bravex Y1011-BX-UP is one of the best aftermarket ignition coils option on our list and in the market.
The straight ignition coils come as a pack of 8 and at a relatively great price given their build quality. And for the build, they are made using top grade materials to deliver an exceptionally long service life. The material include a high performance Di-electric epoxy.
Also, these are super high conductive coils that have been tested and proven to be effective at eliminating hesitations and reducing misfires during engine starts.
For more super high energy ignition coil options, you can check out the Bravex ignition coil store.
Like many other ignition coils, these will sometimes come with one or a few bad pieces, but the good news is that the manufacturer provides superior customer support and replaces them swiftly.

---
6. Motorcraft DG511 - Best Ignition Coil Brand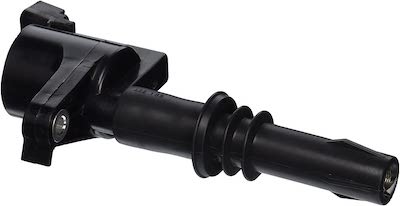 Motorcraft is one of the most reputable vehicle accessories manufacturer in the USA and many other European countries. What makes them special is that they always make their product to meet OE specification. If you are looking for a top quality ignition coil from a reputable brand, Motorcraft DG511 is a good choice.
Besides being a top brand product, this coil still has a lot more to offer. Key among its impressive attributes is durability and reliability even under the most extreme conditions.
Also, with this ignition coil on your vehicle you will get easier and more consistent startups as it helps minimize problems like misfires and hesitation.
These coils will also be ideal for use in any weather as they are built to resist the fatigue that often comes with low temperatures. To crown it all, these coils will offer higher electrical resistance than most other in their class.
And if this model does not suit your vehicle, you can check out the Motorcraft store for more equally good options.
Given the superior quality of this ignition coil and the popularity of the brand, there seems to be many counterfeits out there. However, if you stick with reputable vendors you should end up with the real thing.

---
7. ECCPP ECCPP070573-2 - High Stability and Reliability
What makes this set a good replacement option is that the coils are made using high-quality materials that make them stable and reliable enough to meet and exceed OEM standards.
If you own a Ford, Lincoln or Mercury vehicle, these are good replacement ignition coils to consider. They come in a pack of 8 and can fit in a couple of 1997 - 2017 Ford, Lincoln and Mercury 4.6 - 6.8-liter engine vehicles.
This means that you should expect no misfiring, increased horsepower and reduced emissions for a long time once you install these.
Construction wise, the coils have curved boots, which makes their installation a bit challenging. But due to their durability, this won't be a big issue because once installed, you will probably have sold your car before requiring any replacement.
The product set is quite affordable and comes with a 1-year warranty, just in case you have doubts about the quality of the coils.
One important thing to note is that these coils can be damaged when placed in hot or wet environments so you should be careful when handling them. And although the curved design can make installation tedious, you should still be able to hack it.

How to Buy the Best Ignition Coil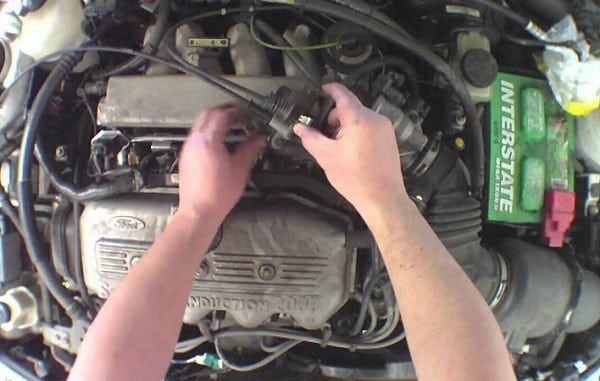 1. Compatibility
When it comes to ignition coils, compatibility is the biggest factor to consider. Each product is usually designed to fit in certain car engines.
The problem is usually in the engine design because car manufacturers construct their engines differently, having different fittings and slots with different shapes and sizes.
Therefore, each ignition coil set is usually meant for a particular car or cars that share a commonly designed engine. But, some like King Auto Parts DG508YELLOW have a wide compatibility as they can work for various vehicle models.
With this in mind, it is important to always check which car engine the product is made for so that you dot waste your money on something that won't fit.
2. Number of coils in the pack
In modern cars, each spark plug is usually connected to its own ignition coil. Therefore, if you have a V8 engine, you will need to change 8 ignition coils once they start failing.
This means that you should buy a pack that has at least 8 coils like Bravex Y1011-BX-UP or buy 8 packs for those that comes as single coil like Delphi GN10571.
Therefore, it is important to consider how many coils your car needs so that you can buy a pack with that exact number or more.
3. Accessories
Accessories are always an added plus. They give you something extra that makes the deal sweeter.
In the case of ignition coils, accessories usually come in the form of spark plugs because these coils function with the plugs to fire up the engine.
If you get an ignition coil that comes with such accessories like King Auto Parts DG508YELLOW, it should be worth considering and buying because this will allow you to change both parts, leaving you with a renewed firing system. The result of this would be a better performing engine.
The only important thing to note here is that you should compare the prices of the product without the accessories, with the accessories and the accessories alone. This will help you determine if the deal is good or not.
4. Brand
Different companies are known for producing different quality products and the same applies to the production of ignition coils.
Brands such as Bosch are well known for producing high performance ignition coils for German cars.
On the other hand, ENA, which is one of the best ignition coil brands, is well known for producing the coils for North American cars.
As you narrow it down to the best ignition coil for your car, it is important to consider such brands because they are well known for a good reason. Their products are of very high quality and are the best replacements that you can get.
5. Warranty
A warranty is important for many reasons. First, if the product has a manufacturer related defect, you simply have to invoke the warranty by informing the seller so as to begin the refunding or replacement process.
Without it, you might be in trouble after you make the purchase because anything can happen.
Another important thing to consider would the warranty duration. Some ignition coils have a 1-year warranty, which is good, while others have a lifetime warranty.
A product with a lifetime warranty is the best one to consider because it essentially means that your investment is protected up to the day it completes serving its purpose and requires a replacement.
Frequently asked questions
How long can I Drive with a Bad Ignition Coil?
A: Although most vehicles will still move with bad ignition coils, they will have a myriad of issues from misfires to hesitation. Hence, the simple answer is that you should not drive with bad ignition coil to prevent even more serious vehicle problems.
When should I Replace Ignition Coil?
A: You should replace ignition coils when you notice symptoms of bad ones such as check engine light coming on, difficulties starting the vehicle and rough idling
How long does an Ignition Coil Last?
A: It depends on the vehicle type, the type of ignition coils you have and also the driving conditions. However, typical ignition coils will last around 100,000 miles or a little more than this.
Can I Replace just One Ignition Coil?
A: Yes, it is okay to replace just the faulty one if you can identify it correctly. However, most professional mechanics will recommend you replace all at the same time to prevent future problems.
Should I Replace Ignition Coil with Spark Plug?
A: Although it is not necessary, many mechanics will also recommend that you replace all spark plugs even when you are just replacing one ignition coil. Given the close working relationship between ignition coils and spark plugs, a problem with either component often causes issues for the other.
Do High Performance Coils Make a Difference?
A: Yes, they can make a difference as the increased voltage boosts vehicle power and improves fuel economy. However, the difference is not that significant when compared to regular ignition coils.
Conclusion
As you can see, there is a lot about ignition coils that you might have assumed before thinking of buying a set for your car. But with this guide, you are not only now more informed but also have an idea of which models to buy.
From our comprehensive review, the ENA ENAIC1115108 takes our top overall spot because of the high quality materials, high voltage and long service life.
However, if like many motorists you want to get as much value for your cash as possible go for the Bosch 00044.