A good set of car tires is the one that can handle different terrains regardless of weather conditions. Continental tires are among huge tire brands that are up to the task.
So, are continental tires worth it? Absolutely. The continental tires are a true automotive powerhouse. They are all-round good performer regardless of the prevailing conditions.
The most important feature is the tread blocks. They offer unbeatable traction on the dry, wet and snow surfaces. Hence, suitable for different terrains and weather conditions.
Besides that, they are made out of premium materials that provide excellent performance. They come in different models depending on the speed ratings. Each model offers exceptional performance.
That's not all. These tires are tested before and after production. The main aim is to guarantee customer satisfaction for an extended period.
The comprehensive set of sizes provides a broader option for car owners. They can get a perfect size that will suit their vehicle type.
If you are looking for affordable top-tier tires for your vehicle, continental tires are worth the price. The versatility, durability, and high-quality define everything that you're looking for in tires.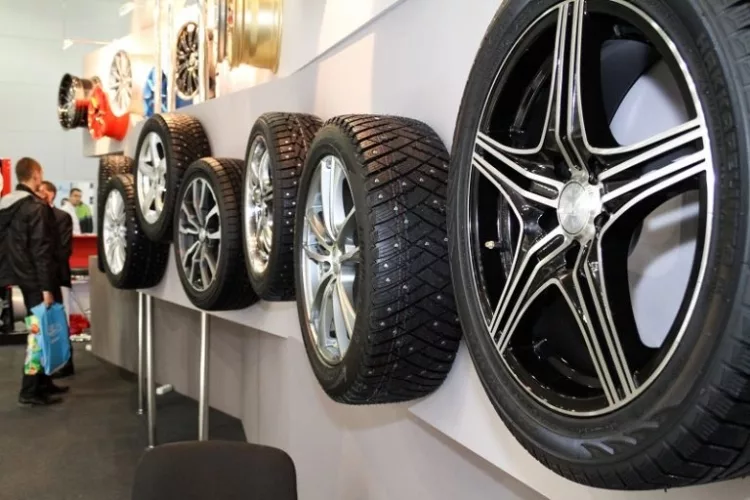 How Many Miles Can You Get On A Continental Tire?
Continental tires are among the top famous brands in the market. The demand is growing gradually due to dynamics in technology, which keep bringing new models of vehicles.
So, how many miles can you get on continental tires? It ranges between 50,000 miles and 70,000 miles. But this depends on the local driving road conditions and style.
There are different model brands of continental tires in the market. The good thing is that most of these models are warranted. Hence, car owners are the guarantee of satisfaction.
Proper care and maintenance help to increase the durability of the tires. It implies that continental tires can last for a more extended period when compared to other brands.
If you are a road trip enthusiastic, then consider buying continental tires for your vehicle. These tires tend to experience minimal wear and tear despite covering a considerable number of miles.
When Should I Replace My Continental Tires?
Car maintenance tends to be a daunting experience. The worst part is the amount of money required to handle the expenses.
The tires are the significant components of a vehicle that are highly underrated. Many car owners tend to schedule maintenance of other parts and forget the tires.
So, when should I replace my continental tires? When it is older than ten years old. But this depends on your driving style, tread design, frequency of using the car, and road condition.
Continental tires are built in a way that they can serve thousands of miles with minimal wear and tear. Maximum care will enable you to get more benefits out of these tires.
Are Continental Tires Durable?
There are a lot of mixed reactions about the durability of continental tires. Some drivers claim that they are durable, while others claim they are less durable.
So, are continental tires durable? Yes. They are known to last for about ten years. But longevity depends on the driving style, regional climate and road conditions.
Keep in mind that continental tires come in a different model. Each model has different mileage and lifespan.
If you drive on the wrong road full of potholes and curbs-they are likely to get damaged faster than other brands.
Also, poor storage of the tires will quicken the rate of wear and tear. It is not advisable to store the tires directly to the scorching heat or extreme snow.
Why Are Continental Tires So Expensive?
Continental tires are among the top tier tires in the market. The amount of money spend on their research is too high. Hence, the reason why they are expensive but worth the price.
The materials used to design the tires are of high-quality. Besides that, the experts working on the structural design are highly trained. Thus, it cost the company a lot of money to guarantee customer satisfaction.
Another critical factor is the idea of testing before and after production. It is another reason that leads to recall of some tires, and this is too costly.
Therefore, you will end up having tires that are all-terrain and all-weather at the same time. Continental tires are worth the value of your money despite the high price.
Are Continental Tires Worth The Price?
The Continental tire brand is gradually growing in demand. It is due to the improvement of road infrastructure across the world. But they are also suitable for off-roading.
So, are continental tires worth the price? Absolutely. These tires offer smooth rides, impressive braking, and optimum safety to the drivers as well as passengers.
Besides that, the tire manufacturer is among the top leading companies. It uses leading-edge technology to manufacture tires that have higher performance and durability.
These tires boast lots of praise from many automotive forums and groups. They are known for improving the reliability of many vehicles.
However, the tires have a higher price tag when compared to other brands of tires. The good news is that they are worth the money.
Is Continental Tires Better than Michelin?
Continental and Michelin tire brands are manufactured by two different companies. However, they are meant to serve the same purpose of enhancing the mobility of vehicles.
Besides that, they are all-season and winter tires. They have excellent performance though other hinders features set them apart.
Performance
We have mentioned earlier that these tires have excellent performance. But the return of Michelin is unbeatable when compared to continental tires.
Michelin tires are excellent when it comes to handling dry and wet roads, while continental tires are better for a softer response to bumps and curbs.
Price
We recommend not using the price factor to gauge the performance of the tires. Hence, we advise car owners to get tires that can fit their budget perfectly.
So, is continental tires better than Michelin? Yes. They are quite affordable when compared to Michelin tires. Also, they come with a lot of discounted prices.
Final Thoughts from Experts
Are continental tires worth it? Yes. These tires offer impressive braking, maximum safety, and smooth rides. However, they are quite expensive when compared to other brands but worth the price.
If you are looking for all-weather and all-season tires, then consider buying the continental tire brand. They are sold at discounted prices on many online retailers.