Seasons may change throughout the year but with all-season tires, you can keep driving your car safely on dry, wet, hot or cold conditions.
If you want such tires, instead of waiting for the current ones fitted in your car to fail, here is a review of the best all-season tires that you can buy.
Editor's Recommendation: Top All Season Tires of 2021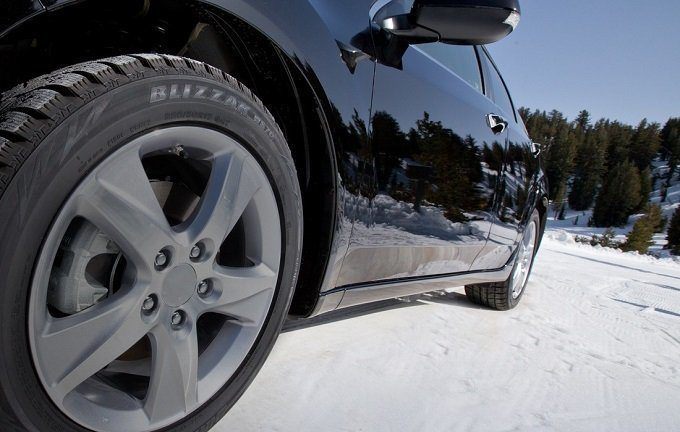 Understand Your Tires
All tires have some markings on the sidewall, which indicates various info about its type and size. These markings are standardized in most regions around the world and to be more specific, they show the following.
Type
Width
Sidewall aspect ratio
Internal construction
Rim diameter
Load index
Speed rating
For instance, with a tire marked P275/55R20 111S, this means:
Type
P indicates this is a passenger car tire. Other markings such as LT means it is a light truck tire, ST is for special trailers and T is for a temporary tire, which is the one found in the trunk.
Width
This tire's width is indicated as 275, which means it measures 275mm from sidewall to sidewall.
Sidewall aspect ratio
Aspect ratio is a percentage that indicates the ratio of the tire's height to its width. In this case, 55 is the aspect ratio, and this means the tire's sidewall height is 55% of 275mm, which is 151.25mm.
Internal construction
This is a radial tire because it is indicated as R on this marking. Radial tires are very popular nowadays because of their strength and durability. They are built using fabric cords placed at a 90˚ angle to the centerline.
If its marked D, this implies a diagonal or bias-ply construction where the fabric cords layers are placed diagonally at 30-45˚ angles from the tread's centerline. B indicates a Belted-Bias internal construction, which combines a diagonal ply with fiberglass belts.
Rim Diameter
The tire's internal diameter is indicated by 20, which means a 20-inch rim diameter.
Load Index
A tire's load index shows its maximum carrying capacity. Given as 111, this means the tire can carry up to 2403 pounds in weight.
Speed Rating
Lastly, the tire's speed rating is S, which means it can handle rolling stress at speeds of up to 112 mph.
Summary of 7 Best All Season Tires
IMAGE
PRODUCT
FEATURES

1. Bridgestone 53967 (Best Overall)

Dual-layer tread compounds resist hardening
Wide circumferential grooves and lateral notches
Large shoulder blocks and continuous center rib
Treadwear indicator

2. BFGoodrich 70191

ETEC system performance racing core
High-silica rubber gives a good grip
V-shaped lateral and longitudinal grooves
The reinforced internal structure provides better control

3. Michelin Pilot Sport A/S 3+

Extreme silica+ compound
Wide grooves and 3D sipes prevent hydroplaning
Advanced Helio+ technology for cold weather traction
Variable Contact Patch 3.0 spreads cornering pressure

4. Yokohama Avid Touring S

Durable Tri-Plex tread compound
Variable shoulder tread blocks and center twin rail stability ribs
Tapered rain channels and circumferential grooves
Cross traction sipes bite better in winter conditions

5. Goodyear 706536492

Special tread block sequence reduces road noise
Four circumferential grooves prevent hydroplaning
Treadwear indicator
Premium, good-looking sidewall styling

6. Milestar MS932

Wide ribs improve steadiness and handling
Angled and longitudinal sipes
Maximized tread pattern gives better traction
Treadwear indicator

7. Ohtsu FP7000

Non-directional tread design
Variable shoulder tread blocks reduce road noise
Circumferential grooves prevent hydroplaning
Treadwear indicator
1. Bridgestone 53967 - Best Overall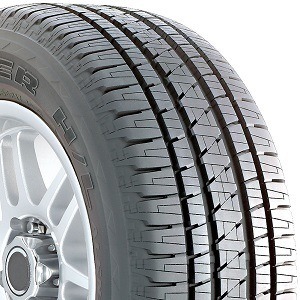 Bridgestone's 53967 starts off this review, and it is equipped with dual-layer tread compounds, which are part of the brand's UNI-T AQII technology.
These treads resist normal hardening as a result of heat due to the thousands of miles in use, and this then helps in wet traction when the season changes. Basically, this technology enables the tire to provide consistent grip in wet weather throughout its lifespan.
Additionally, the unit has wide circumferential grooves plus lateral notches and sipes, which combine forces to eliminate hydroplaning and increase grip on stormy wet weather.
Other features include large shoulder blocks and a continuous middle rib that enhances responsive handling for stability on the road, a UTQG rating of 700-B-B and a treadwear indicator to show you when the tire is worn out. On the downside, no rim is included.

---
2. BFGoodrich 70191 All-Season Tire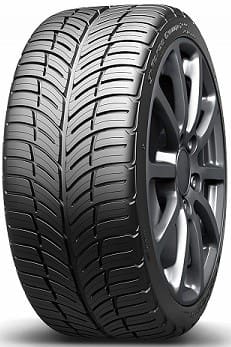 This 70191 from BFGoodrich stands out as a high-performance all-season tire because of a number of features.
For starters, it has an Equal Tension Containment System (ETEC) that forms its performance racing core, and this optimizes the rubber contact for improved traction at high speeds.
Additionally, the tire features UltiGrip technology, which consists of high-silica rubber that flexes easily in cold weather and is also optimized for superior grip on wet and dry surfaces.
The technology also encompasses V-shaped lateral and longitudinal grooves that efficiently evacuate water to prevent hydroplaning, a high lateral void with wide lateral grooves to bite better on snow and performance directional treads that wear evenly for better durability.
Other features include large, rigid tread blocks for enhancing grip to the road while also balancing acceleration forces, a reinforced internal structure for better control, W speed rating and a 400AAA UTQG rating. However, the tire only comes as a single piece.

---
3. Michelin Pilot Sport A/S 3+ All-Season Tire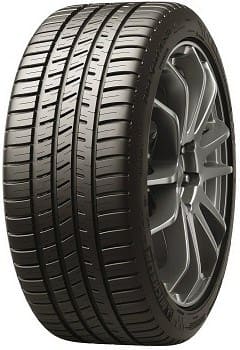 Michelin is one of the best all-season tire brands in the market and with their lineup, it's easy to see why. This lineup consists of 3 tires, which are the 245/45ZR18 100Y, 225/40R18 92Y, and 225/45ZR17 94Y.
All three are characterized by innovative extreme silica+ compounds, which maintain their grip on wet surfaces while wide grooves and 3D sipes direct water to the outside so as to prevent hydroplaning. This makes them some of the best all-season tires for wet weather.
Additionally, the tire is also equipped to perform well in the snow because it has an advanced Helio+ technology that ensures the treads stick even in cold weather. This is enhanced using hidden biting edges that grab loose snow to enable you to accelerate and brake easily.
Other features include Variable Contact Patch 3.0, which spreads cornering pressure evenly over the contact surface for better grip and durability, a UTQG rating of 500AAA and the ability to run flat when punctured. However, the tires are very costly, but they have the features to match.

---
4. Yokohama Avid Touring S All-Season Tire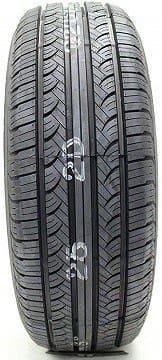 Yokohama is also a well-known brand in the tire segment, and their all-season lineup includes the 205/70R15 95S, 215/60R16 94T, 205/65R15 92S, 195/65R15 89S, and 185/60R15 84T.
Though they have different sizes, load capacities, and speed ratings, these tires feature a Tri-Plex tread compound that enhances their durability factor so as to give you a long service life.
This compound is molded to form symmetric tread patterns that have variable shoulder tread blocks plus middle twin rail stability ribs for reducing road noise and improving maneuverability.
On the other hand, the tire's intermediate tread blocks are equipped with tapered rain channels that work together with circumferential grooves to help in evacuating water below the treads so as to prevent hydroplaning.
Other features include cross traction sipes to provide better biting edges in winter conditions and an internal twin steel belt construction with nylon belt reinforcement for absorbing bumps and road vibrations. However, you only get a single tire per set.

---
5. Goodyear 706536492 All-Season Tire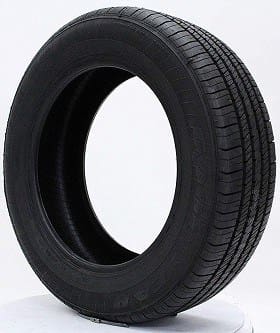 Goodyear's 706536492 is equipped with a special tread block sequence that improves handling by giving better traction, and this design also contributes greatly towards reducing road noise so that you can have a more comfortable ride.
This all-season tire also has four circumferential grooves that increase traction on wet surfaces by getting rid of water underneath the treads, which effectively prevents hydroplaning.
Other features include a UTQG rating of 360AB, a treadwear indicator and premium sidewall styling that gives the tire a good-looking contemporary appearance. However, the tire has a low load index rating (91), which limits its maximum carrying capacity to 1356 pounds.

---
6. Milestar MS932 All-Season Tire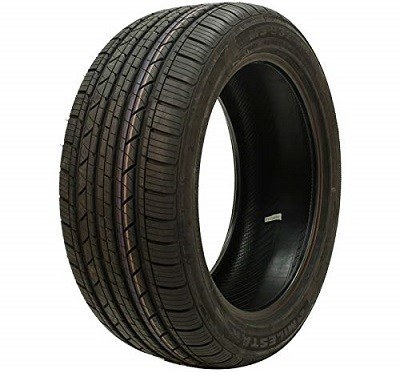 With 3 all-season tires in their lineup ( 225/60R16 98H, 205/65R15 94H, and 255/55R18 109V), Milestar built their units to have wide ribs, which help in improving steadiness, handling, and lateral grip.
The tires also have angled and longitudinal sipes, which further improve on the grip while also increasing its tread life for long-lasting use. This is topped off by a maximized tread pattern, which provides exceptional traction throughout the different seasons.
Other features include a treadwear indicator, V speed rating and 540AA UTQG rating. On the downside, you only get a single tire per set with no rim attached.

---
7. Ohtsu FP7000 All-Season Tire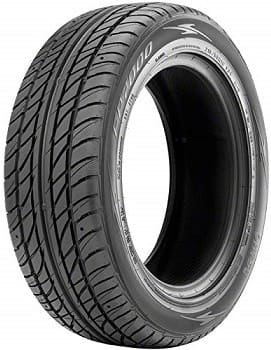 Ohtsu's FP7000 all-season tires are equipped non-directional tread designs, which give superb all-season traction for good performance, a smoother ride and multiple rotation patterns that reduce irregular tread wear.
Additionally, the tires have a variable shoulder tread block design, which further improves the smoothness of the ride by reducing road noise.
More features include hydroplane resistance as a result of high-volume circumferential grooves, which improves wet weather performance, H speed rating, 480AA UTQG rating, and a treadwear indicator. However, you only get a single tire with no rim per set.

How to Buy the Best All-Season Tire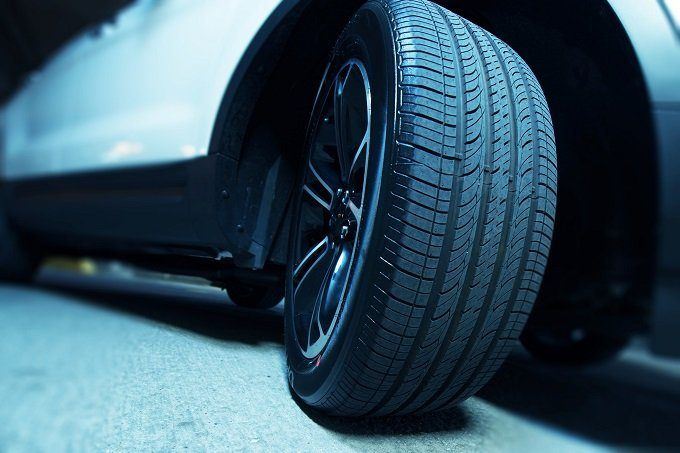 1. Traction
Traction can be defined as the effectiveness of grip on different surfaces, be it wet or dry. Ultimately, the tire with a more aggressive tread design will bite better and therefore, provide better traction on different surfaces. The more the traction, the better.
2. Size
It is also very important to check the size of the tire and more specifically, check the rim diameter (internal diameter), overall diameter and aspect ratio, which shows the sidewall height.
The tire's internal diameter should match your car's rim diameter while the overall diameter and aspect ratio should be considered so as to determine if the tire will fit in your car's wheel well.
3. Load Capacity
Considering that a standard car weighs about 4000 pounds, the 4 tires should be able to carry this weight collectively. However, the weight of the car may vary depending on the cargo or even construction of the car and that said, here are the different load indexes and what they mean.
| Load Index | Pounds |
| --- | --- |
| 80 | 992 |
| 81 | 1019 |
| 82 | 1047 |
| 83 | 1074 |
| 84 | 1102 |
| 85 | 1135 |
| 86 | 1168 |
| 87 | 1201 |
| 88 | 1235 |
| 89 | 1279 |
| 90 | 1323 |
| 91 | 1356 |
| 92 | 1389 |
| 93 | 1433 |
| 94 | 1477 |
| 95 | 1521 |
| 96 | 1565 |
| 97 | 1609 |
| 98 | 1653 |
| 99 | 1709 |
| 100 | 1764 |
| 101 | 1819 |
| 102 | 1874 |
| 103 | 1929 |
| 104 | 1984 |
| 105 | 2039 |
| 106 | 2094 |
| 107 | 2149 |
| 108 | 2205 |
| 109 | 2271 |
| 110 | 2337 |
| 111 | 2403 |
| 112 | 2469 |
| 113 | 2535 |
| 114 | 2601 |
| 115 | 2679 |
| 116 | 2756 |
| 117 | 2833 |
| 118 | 2910 |
| 119 | 2998 |
| 120 | 3086 |
4. Uniform Tire Quality Grade (UTQG)
UTQG is a system developed by the Department of Transportation in the US, and it helps in the comparison of tires based on tread wear, traction, and temperature.
For traction, this represents the level of grip that the tire has. The letter grading can be broken down to the following:
| Traction Grade | G Force on Asphalt | G Force on Concrete |
| --- | --- | --- |
| AA | Greater than 0.54 | 0.41 |
| A | Greater than 0.47 | 0.35 |
| B | Greater than 0.38 | 0.26 |
| C | Less than 0.38 | 0.26 |
On the other hand, a tire's temperature rating shows its ability to disperse heat. The higher the temperature rating, the better because this shows the tire gets rid of heat much faster, thereby reducing the chances of heat damage from occurring. This rating can be broken down into:
| Temperature Grade | Speed (MPH) |
| --- | --- |
| A | Above 115 |
| B | 100 - 115 |
| C | 85 - 100 |
With that in mind, a UTQG rating of 500AAA implies:
500 is the tread wear. The government's mandated tread wear is 100 and therefore, this tire will wear up to 5 times longer. However, this depends on your driving conditions, habits, weather, etc. Generally, the higher this number is, the better.
AA means the tire grips very well. It cannot get better than this.
Lastly, the final A means the tire can safely disperse heat to avoid damages even at high speeds that exceed 115 mph.
5. Tread Pattern
Tread patterns may look cool and attractive, but there is some science that goes into their design. These are the 3 patterns that you may get.
Unidirectional
Unidirectional treads are very common and they are designed to move in a single direction. Because of this, they tend to wear much faster on the key points and therefore, tires with these treads need to be rotated more frequently than the other types.
Symmetrical
Tires with symmetrical treads can be rotated in different ways and they are very durable. This is because the groove patterns wear out evenly, which makes the tire last for a long time.
Asymmetrical
Asymmetrical treads are a combination of different tread pattern standards, and they give superior traction on both wet and dry surfaces. This pattern also maintains a firm grip at high speeds, making such tires ideal for racing and sports cars.
6. Fuel Economy
Fuel economy is not only good for your pocket but also helps protect the environment from harmful emissions. Therefore, getting tires that give you more mileage is a very wise thing to do.
7. Budget
Lastly, you need to consider the price of the tire. It's not a must that the most expensive all-season tire is the best and likewise, the cheapest one is not necessarily the worst.
The features and quality of the product should be the primary determining factors and after you narrow it down to the best all-season tires for your car, pick the one that you are most comfortable spending on.
Frequently asked questions
1. Are all-season tires good in snow?
This depends on the amount of snow. Of course, winter season is covered in the "all-season" aspect of this tire, but only in light snow. For extreme snow conditions, all-season tires will not get you through.
All-season tires are designed for dry and wet roads, as well as slippery trails. When its winter season, ensure you drive only on plowed roads or else you will get stuck.
If you have to drive through thick snow, you need to fit in winter tires. These ones are engineered for harsh winter conditions, featuring rubber compounds that remain flexible in extreme cold and deeper grooves that have aggressive biting edges for better traction.
2. Is there a difference between all-season and all-weather tires?
While the two terms may almost mean the same thing, all-season and all-weather tires are very different from each other. Just like winter tires, all-weather tires are designed to handle snowy conditions, making them suitable for extreme winters whereas all-season tires cannot cope.
3. When should I change my all-season tires?
There are three main things to check as you continue using all-season tires to run your car.
Distance
Almost all tires are backed by a treadwear warranty from the manufacturer and this should act as a guide, showing you when the tire should be replaced. Given in miles, this warranty assures you that the treads will not be worn out until that distance is covered.
Structural damage
This is a no brainer. If you spot any structural damage on the sidewalls, tread area or shoulders of the tire, then it should be replaced immediately.
Treadwear indicator
Lastly, most tires are equipped with multiple treadwear indicators along the tread grooves. These simplify the task of determining if the treads are worn out because once you notice that the treads sitting flush with them, then the tire is worn out and should be replaced immediately.
Conclusion
As you can see, there are many different varieties of all-season tires, with each having some unique features, but all are built to serve you throughout the year.
With that in mind, the all-season tire review above will guide towards picking the best all-season tires that suits you and your car's needs.
Sources
Comparing Winter & Snow Tires vs. All Season Tires - Bridgestone