Engine fuel contains volatile compounds which evaporate and get oxidized when the fuel sits for too long. In that case, the oxidation creates new compounds which can cause damage to your engine.
Therefore, it is important to look for a solution that prevents fuel degradation, with the most reliable one being the use of the best fuel stabilizers. Basically, a fuel stabilizer is a chemical compound that reduces oxidation in fuel so that it stays fresh and clean for longer.
Even after years of storage, a good fuel stabilizer should keep the fuel fresh, and with so many of them to choose from, we review the best performing ones in the market and provide a buying guide for easy selection.
Top Fuel Stabilizers of 2021 by Editors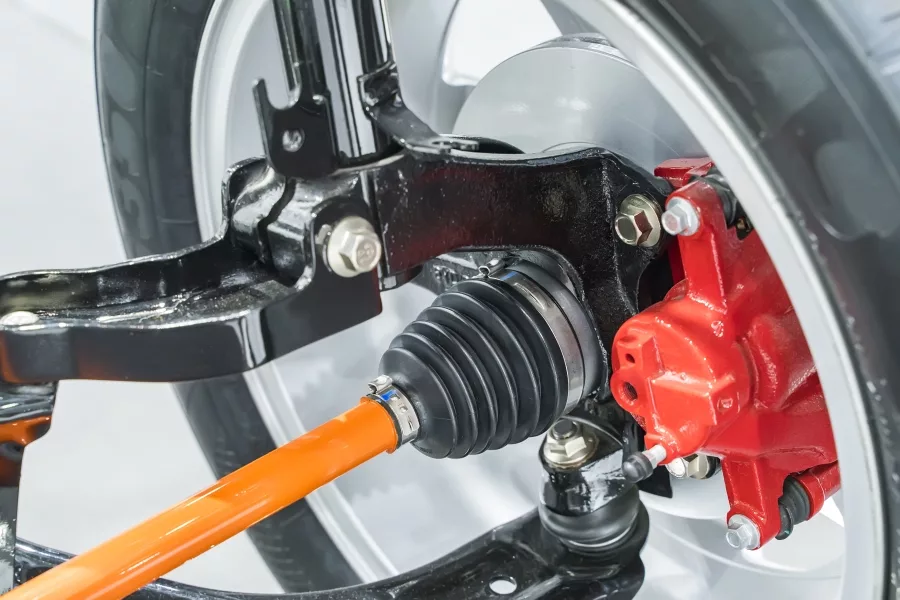 Summary of 7 Best Fuel Stabilizers
IMAGE
PRODUCT
FEATURES

Star Brite Concentrated 093016SS

1. Star Brite Concentrated 093016SS(Best Overall)

Works with all engine and fuel types

Up to 2 years fuel stabilization

Economical concentrated formula

Improved fuel economy and reduced emission

Sta-Bil 22214 Fuel Stabilizer

2. Sta-Bil 22214(Best for the Money)

More budget friendly

Ideal for both 2 and 4 cycle engines

Ensures quick and easy starts

Eliminates need for fuel drain before storage



Briggs & Stratton 100119 Fuel Stabilizer

3. Briggs & Stratton 100119A(Best for Small Engine)

Perfect formulation for small engines
3-year protection
More concentrated formula

Special corrosion inhibitors

PRI Fuel Stablizier For Gasoline

4. PRI 16G(Best Gas Stabilizer)

Provides a complete gasoline treatment
Improves fuel efficiency
Can be used in 2 and 4 stroke engines

One bottle treats up to 256 gallons

Royal Purple 11722 Max-Clean Fuel Stabilizer

5. Royal Purple 11722(Best for Motorcycle)

Highly effective formulation for motorcycles

3-in-1 formulation

Ideal for both gasoline and diesel engines

Eliminates buildup and deposits

Sta-Bil 22275

6. Sta-Bil 22275 (Best for Ethanol)

Prevents ethanol fuel-related damage

Increases engine efficiency and power

Prevent corrosion and cleans fuel system

Effective on other non-ethanol blended fuels

Sentry New Technology Fuel Treatment

7. Sentry Fuel Treatments GTPQRT32 (Water-Eliminating Formulation)

Eliminates water in fuel

Adaptive hydrocarbon technologies

Stabilizes and restores fuel

Boosts engine power and increases mileage
1. Star Brite Concentrated 093016SS - Best Overall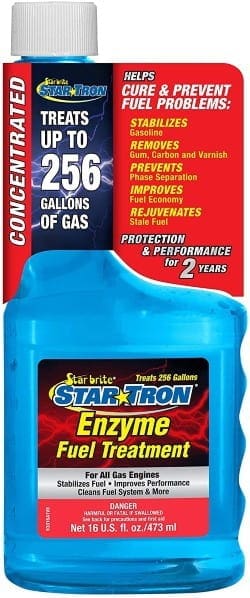 Star Brite Concentrated 093016SS is our best overall fuel stabilizer thanks to the fact that it cannot only work for any fuel and engine type, but is also good for both daily and long term use, and it can keep the fuel stable up to 2 years.
With the more concentrated formula, this is also a more economical fuel stabilizer, as a little of it goes a long way.
This product will clean the fuel injectors and valves, while also getting rid of things like carbon deposits, varnish and gums. In turn, this helps to improve the overall performance of the vehicle, reduces emissions and also boosts the fuel efficiency.
Given the bottle design, pouring this fuel stabilizer can be a little troublesome. But using a funnel should fix this small issue, and it should hence not be a big concern.

---
2. Sta-Bil 22214 - Best for the Money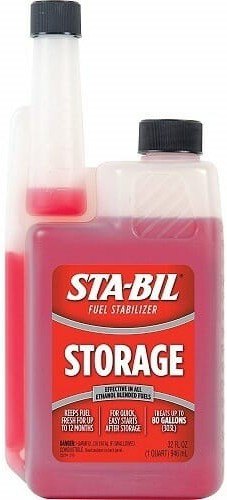 Sta-Bil brings you this affordable 22214 fuel stabilizer to ensure that you get great value for your hard-earned bucks.
The stabilizer eliminates the need to drain the fuel from your 2 or 4 cycle engines since it removes water to get rid of corrosion, and also cleanses fuel injectors and carburetors.
It is a good quality fuel stabilizer that is effective on gasoline and ethanol fuel blends. And it can keep the fuel stable for up to an impressive 24 months.
This product is also compatible with marine personal craft and also works superbly for collector cars, lawn mowers, generators and snow blowers, etc.
Moreover, it is an incredible product that protects the engine from rust, corrosion, gum, and varnish, etc. so as to maintain the engine and make start ups quick easy.
Besides this 32-ounce bottle, you can also get this fuel stabilizer in other options from 4 oz to 1 gallon to cater to every motorist.
For those that use diesel fuel, this will not be an ideal product. But, this should not be a drawback as it not only does an amazing job for gasoline engines, but the brand also has other options for diesel fuel like Sta-Bil 22254.

---
3. Briggs & Stratton 100119A - Best for Small Engine

Briggs and Stratton is well known for making small gasoline engines such as those found in lawn mowers and pumps, and this means that they have perfected this product stabilizing gas in such engines.
Besides lawnmowers, you can use this product in gas pressure washers, snowblowers, small pumps, and other small gas engine powered equipment, and this makes it one of the best fuel stabilizers for small engines.
The stabilizer contains an advanced concentrated formula that also treats fuel, and provides triple antioxidant protection to keep the fuel fresh and free of water molecules.
Another important benefit with this product is that the small 16-ounce bottle is capable of treating up to 80 gallons of fuel, and keeps it fresh for up to 3 years.
In this entire duration, the stabilizer guards all metal engine components from corrosion and rust, while cleaning the fuel systems in both 2 and 4 cycle gasoline engines.
This fuel stabilizer will also not be ideal for use on diesel fuel. However, this will hardly be an issue given that most of the engines that it is meant for use gasoline.
Briggs & Stratton also has several other fantastic fuel stabilizer options like the Briggs & Stratton 100118 that will also do a fantastic job.

---
4. PRI 16G - Best Gas Stabilizer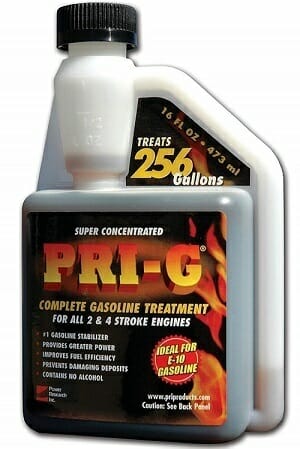 PRI's fuel stabilizer is the best for gas because it offers a complete gasoline treatment, while also being an efficient stabilizer for fuel storage. On top of this, it can be used with all 2 and 4 stroke gas engines, making it highly compatible.
The stabilizer assures smooth, easy and quick start-up whilst delivering efficient and uninterrupted operations in the engine.
Coming in as a 16-ounce bottle, the stabilizer can be used to treat up to 256 gallons of gasoline, which implies the ratio of 1 ounce to 16 gallons.
Other features include an increase in power output, improved fuel efficiency, and prevention of the formation of damaging deposits over time.
Given the bottle design, the fuel stabilizer is more prone to spilling when on storage. Hence, you need to take extra precautions with the storage if you do not use it.

---
5. Royal Purple 11722 - Best for Motorcycle

This 11722 from Royal Purple takes the title of the best fuel stabilizer for motorcycle because, its potent 3-in-1 will be highly effective at stabilizing motorcycle fuel regardless of the type.
These 3 functions include restoring and improving the fuel economy at an average of 3.2 percent, horsepower increment on an average of 2.6 percent and lastly, a reduction in hydrocarbon and other emissions.
It is compatible with both diesel and gas engines, as well as all ethanol blended fuels. Additionally, the unit can work with 2 and 4 stroke engines, making it practically ideal for all kinds of engines in the market.
The 11722 also prevents stalling, hesitation, rough idle and premature spark plug fouling, which can otherwise cause harm to the engine.
On the downside, the 20-ounce stabilizer can only be used to treat 20 gallons of fuel. But, for its price this is still quite good, and this is more so if you will be using it for motorcycles.

---
6. Sta-Bil 22275 - Best for Ethanol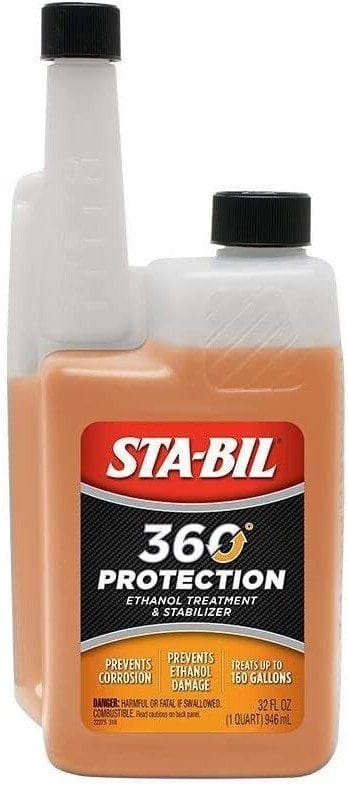 For those that have ethanol engines, Sta-Bil 22275 is unbeatable as it is specially formulated to deal with and prevent ethanol-related engine damages and problems.
This fuel stabilizer will ensure that the ethanol blended fuels do not cause any corrosion, and it will allow fuel to sit on the vehicle for a long time without going bad or causing engine issues.
The formulation allows it to give the fuel system a thorough cleanup and also increases the engine's overall power and fuel efficiency.
Despite being formulated for ethanol fuels, this is still an effective product for use on non-ethanol fuel blends.
Although the fuel stabilizer to fuel ratio is not as good as others on our list, the fact that 1-ounce can treat 5 gallons of fuel means that this 32-ounce bottle is enough to treat more than 150 gallons of fuel. For many users, this is more than enough.

---
7. Sentry Fuel Treatments GTPQRT32 - Water-Eliminating Formulation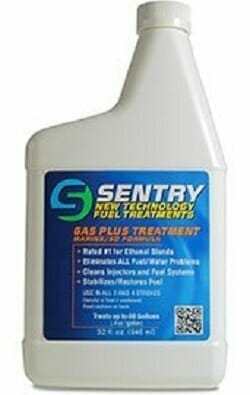 Sentry's GTPQRT32 is formulated to eliminate water in fuel, hence preventing the different problems that can occur due to having water in your fuel.
The product is one of the best marine application options because it turns the most damaging elements in all fuel systems into beneficial components.
It has a unique adaptive hydrocarbon technology that helps convert water into a combustible liquid to eliminate the chances of rust or even microbial growth from occurring.
Additionally, when the stabilizer burns in the combustion chamber, it reduces the carbon deposits on valves, injectors, and pistons, leaving you with a cleaner engine that produces fewer emissions.
Other benefits include increased lubrication, improved fuel consumption, increased power output, and cleaner fuel injectors.
This fuel stabilizer looks a little expensive when you compare it to others on our list, but for its quality and effectiveness, it is still fairly priced.

How to Buy the Best Fuel Stabilizer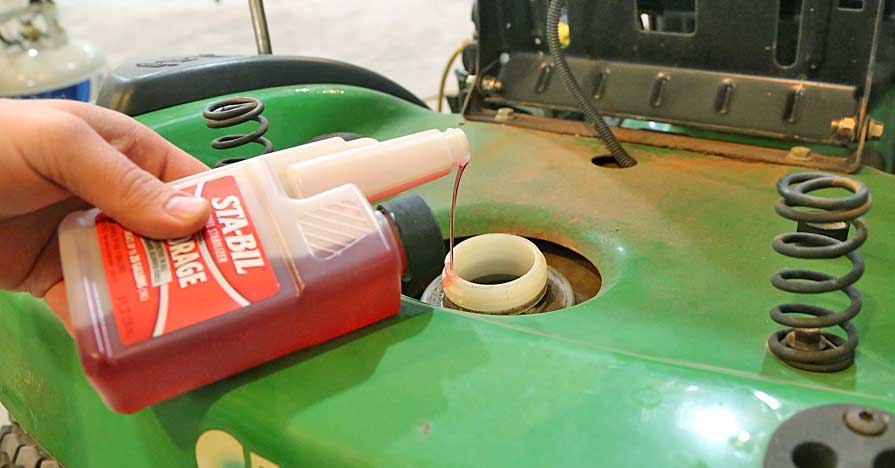 There are a number of fuel stabilizers available in the market today and choosing the best product requires you to consider the following things.
1. Compatibility
The compatibility of a fuel stabilizer is very important because it determines the type of fuel that you can use the product on.
A product such as Royal Purple 11722is the best fuel stabilizer for cars because, you might have different vehicles with different engines, and this one works well with all kinds of engines.
However, the ones that are designed to work with specific fuels, such as ethanol blends, feature the best preservation enzymes and ingredients for that particular type of fuel.
The choice between these two though is down to personal preference, but ensure whichever stabilizer you pick, it is compatible with your engine and fuel type.
2. Ease of Use
The fuel stabilizer must be easy to use. That said, it should be mixed properly in the fuel before you start the engine.
The mixing must be smooth and quick so that the stabilization can begin as soon as possible. And the bottle should also make pouring easy.
If the stabilizer is not easy to mix, then its full benefits might not be experienced, and the engine will under-perform.
3. Stabilization Time
The stabilization time also matters a lot when it comes to choosing a fuel stabilizer as it will determine how long you can leave fuel in your car without worries.
Most of these fuel stabilizers will give you a stabilization time of anywhere from one month to over 2 years. Hence, how long you intend to store the car should help you determine the ideal product for you.
Because sometimes you can end up having to store the vehicle for longer than expected, you will always be better off with a product that provides 2-year fuel stabilization like Star Brite 093132.
4. Brand
Does the brand name matter? Yes, it does. The brand name holds a lot of significance and trust to the buyers and thus, you can make your list of the best products according to the brand's popularity, then pick the best from that list.
Most of the famous brands are quite old and have proved their mettle for quite some time now.
Some brands you can trust to have superior quality fuel stabilizer for your engines are Star Brite, Sta-Bil, Royal Purple and Yamaha.
Frequently asked questions
Should I Use Fuel Stabilizer?

A: Yes, if you intend to store your vehicles for extended periods, you need to use it. Without it, the fuel can go stale after sometimes, leading to damages to the engine and other vehicle components.
How Does Fuel Stabilizer Work?
A: They have a special formulation with different compounds that when mixed with the fuel help to prevent the oxidation and breakdown of fuel. Also, they work as antioxidants and absorb water before the fuel absorbs it.
Can I Use too much Fuel Stabilizer?
A: This can react badly with the fuel and cause problems fro your engine. These products will come with specific mixing ratios, and so if you put more than the recommended volume you will be using too much of it.
When Should I Add Fuel Stabilizer?
A: You should use fuel stabilizer as you plan to store your vehicle for winter or when you are planning to leave it without running the engine for several months.
How Long Will Fuel Stabilizer Keep Gas Fresh?
A: It depends on the specific type and model that you are using. However, most good ones from leading brands will stabilize the fuel for anywhere between 12 and 24 months.
Conclusion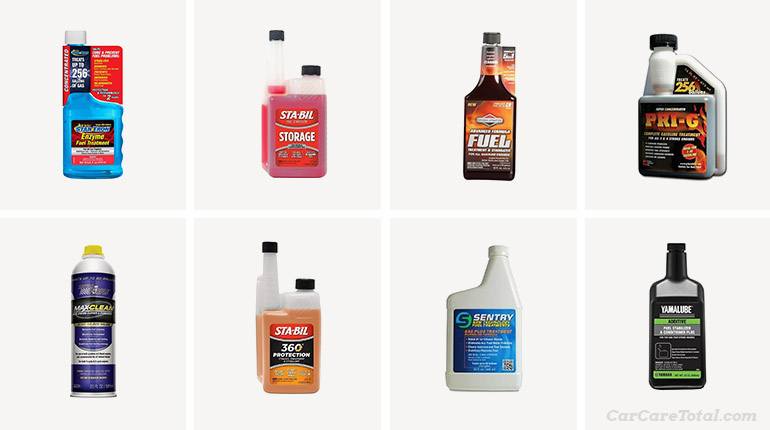 Now that you have read this detailed review of the best fuel stabilizer, it is easier for you to choose the most suitable product. Simply consider your requirements like durability, fuel type, and quantity, then pick your preferred product from the list above.
From our list, the Star Brite Concentrated 093016SS takes our top overall spot because, besides working with all engine and fuel types, it also stabilizes fuel for up to 2 years and has a more concentrated formula.
For those that uses ethanol-based fuels, the Sta-Bil 22275 will be our recommendation, while the Sta-Bil 22214 is perfect for those shopping on a small budget.