Many car owners will pay a lot of attention to things like the car's paint job, wheel rims and having the best interior but fail to see the importance of also having the best windshield wipers.
Windshield wipers play a vital role in vehicle safety, and this is why the wipers and their blades will also be inspected during a vehicle safety inspection.
You do not want to find yourself in a situation where your windscreen is full of mud or snow and your wiper mechanism fails to work as this can lead to a serious accident.
Changing worn out wipers or wiper blades should be part of your typical vehicle maintenance. And in this piece, we aim to help with this by reviewing 7 best-rated windshield wipers and by providing in-depth buying guide and tips.
Top Windshield Wipers of 2021 by Editors' Picks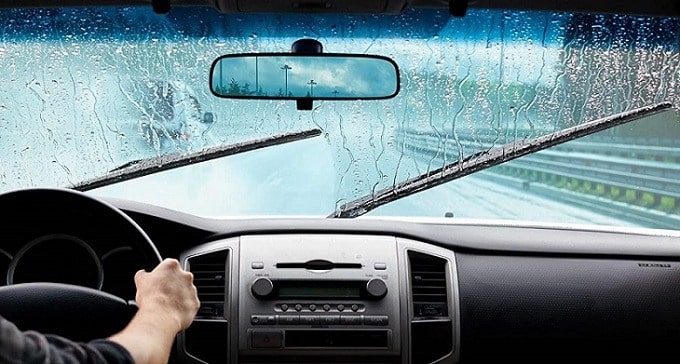 Summary of 7 Best Windshield Wipers
IMAGE
PRODUCT
FEATURES

1. Bosch Automotive 22A (Best Overall)

Quantity - Pack of 1
Durable dual rubber blade
Beam design for optimized visibility
Quick and easy installation

2. Aero J2814 (Best Value)

Quantity - Pack of 2
Great value for money
Reduced drag and wind lift
All seasons performance

3. Rain-X 5079277-2 (Best Brand)

Quantity - Pack of 1
Top brand product
All-weather performance
Super easy installation

4. Rain-X RX30218 (Smooth & Clean Wipe Every Time)

Quantity - Pack of 1
Smooth and clean wipe
String and durable steel frame
Multiple press points

5. Piaa 95055 (Top Notch Quality Silicone Wiper)

Quantity - Pack of 1
Tough and durable silicone blade
Quiet and streak-free wiping
Aerodynamic frame design

6. Michelin 8520 (Universal Fit)

Quantity - Pack of 1
Quick replacement connectors
Universal fit (98% of vehicles)
All-weather performance

7. Trico 25-220 (Nice Budget)

Quantity - Pack of 1
More affordable
Smooth and quiet wiping
Reliable all-weather performance
1. Bosch Automotive 22A - Best Overall

Material: Rubber
Size: 19-26 inches
The Bosch Icon is one of the best rubber windshield wipers out there and it is designed to provide long-lasting performance and to help ensure great visibility in any weather.
It is made with an FX dual rubber blade that will resist heat and the typical ozone deterioration to ensure it will last up to an impressive 40% longer than typical wiper blades.
With the patented beam design, you do not have to worry about ice and snow buildups during cold weather, and you can always be confident of optimized visibility even when driving under extreme weather.
Another feature that makes this one of the best windshield wiper blades is that it is super easy to install. The wiper blade comes with an OE quality hook adapter to make installation effortless.
Bosch also uses an exclusive tension spring arcing technology to help create a fit that adapts to the contour of the windshield. And there is also a flexible asymmetric spoiler to ensure uniform distribution of downward force for better windshield cleaning.
Although this particular wiper blade is a 22-inch that will work for both sides of the windshield, you can still get it in other sizes. These sizes range between 19 and 26 inches with some like 19B and 20B meant for use specifically on the passenger side.
For a rubber wiper blade, this might seem a little pricier but you can be confident it will be worth the purchase.

---
2. Aero J2814 - Best Value Windshield Wiper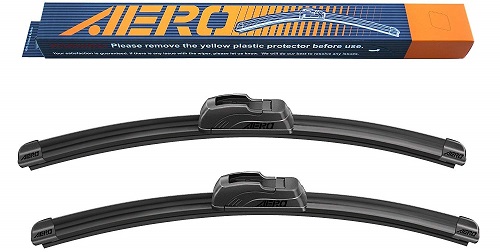 Material: Rubber
Size: 22 inches
This 22-inch top rated windshield wiper from Aero is designed to offer excellent service regardless of the season, and it will hold up well in both hot and cold temperatures.
It is designed to be a direct OEM replacement for your wiper blades and it is guaranteed to offer the best quality and a perfect fit. And for a pack of two you also get great value for cash.
The company also makes it with quality materials that not help to ensure that it can withstand the elements but also that it lasts longer than the conventional wiper blades.
With the beam design, you will not have to worry about ice or snow buildup. And with the specially blended rubber blade material, you will get a smooth, clean and chatter-free wiper.
Also, this is an aerodynamically-shaped wiper blade, and so you can be confident of reduced drag, minimal noise, and almost no wind lift.
While the plastic end caps are not the best quality, they should still last long enough and for the price of the windshield wipers they are still good enough.

---
3. Rain-X 5079277-2 - Best Windshield Wipers Brand

Material: Rubber
Size: 16-28 inches
Coming from one of the best windshield wiper brands, you can be confident that the performance of the Rain X 5079274-2 will not disappoint even before you start using it.
This top rated 16-inch wiper is designed for all-weather performance, but it seems to excel when driving in rainy conditions. And this is thanks to the water-repelling coating.
Besides being able to clear and repel water, this wiper is also designed to last for many months. And it also uses beam blade technology to ensure that it contours to the shape of the windshield for smooth and streak-free wipes.
The patented universal adapter makes this windshield wiper easy to install and also ensure that it will fit up to 96% of all vehicles on the road today. These wiper blades are available in various sizes ranging between 16 and 28 inches.
As these windshield wipes age, they can become a little streaky but this is hardly a problem as the streaks will never be very noticeable.

---
4. Rain-X RX30218 - Smooth and Clean Wipe Every Time

Material: Rubber
Size: 14-28 inches
Here is another high-quality Rain-X windshield wiper that will never disappoint you. It is a well-built wiper that is designed to offer a smooth and clean wipe.
And if you also factor in the fact that it is available in various sizes between 14 and 28 inches and relatively affordable price tag, then this is the best windshield wiper for the money on our list.
The Rain-X wiper is made with a strong and durable galvanized steel frame that prevents corrosion and rust and ensures maximum strength and durability. Also, the wiper uses a natural rubber squeegee that is highly resistant to cracking, splitting and tearing.
There are multiple press points on the wiper that will conform to the contours of your windshield so that you always get smooth and streak-free wipes.
Installation should be easy even if you have never done it before. And although the plastic hinge feels a little flimsy it should still work well enough.

---
5. Piaa 95055 - Top Notch Quality Silicone Wiper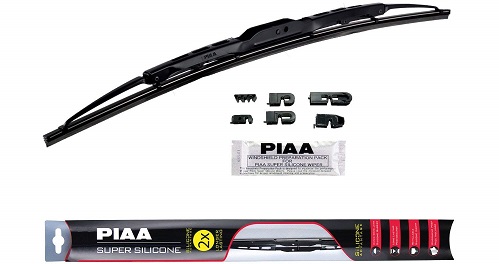 Material: Silicone
Size: 12-26 inches
Silicone also makes good windshield wipers and it is often a better option than the traditional rubber materials. And Piaa makes some of the best silicone wiper blades out there.
This particular one comes in sizes 12 to 26 inches to ensure that you get something that will be a perfect fit for your vehicle.
The wiper blades are made of a tougher and more durable silicone material that is designed to be more resistant to adverse weather conditions.
In addition, the blade also has an activated silicone coating that is designed to make the windshield water repellant so that rain will always bead-up and slide off the windshield for great visibility.
The frame is also properly balanced to ensure equal pressure and is zinc-plated to prevent corrosion and aerodynamically designed to ensure the blade remains on the windshield even at high speeds.
Despite this wiper being a little pricier for a single piece, for a silicone wiper it is still quite fairly priced. And the blade removal is still fast and easy even with no instructions.

---
6. Michelin 8520 - Universal Fitting Windshield Wiper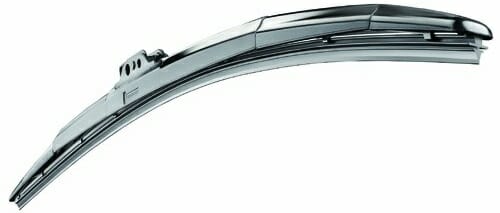 Material: Rubber
Size: 22-24 inches
Stealth Ultra windshield wipers from Michelin come in a unique design that allows them to suit most windshield shapes and contours. The wipers will fit up to 98% of the vehicles on the road today.
Installation is a breeze and in case you run into difficulties the company also has some handy step-by-step installation videos for different vehicles.
The all-weather performance also helps to make these some of the best car windshield wipers as they ensure you always get a smooth and noise free wipe regardless of the weather.
The segmented hard cover is a great addition to the design as it not only makes the wiper more flexible but also offers adequate protection from clogging due to snow, ice and road debris.
While the installation instructions are a little wanting, this should not be a big concern as many vehicle owners will not even need them as the process is just straightforward.

---
7. Trico 25-220 - Nice Budget Windshield Wiper

Material: Rubber
Size: 14-28 inches
Trico 25-240 comes in wiper blade sizes ranging between 14 and 28 inches, and this means that you can find something that suits almost any vehicle.
This windshield wiper offers more blade options than many others on our windshield wipers review, but the best thing about them is that they are also high-performing and inexpensive.
The wiper blades are made with a robust superstructure to ensure durability and top-notch all-weather performance. And with the Vortec aerofoil, this wiper is able to make use of wind force to ensure maximum windshield contact.
There is a swept-wing spoiler that helps to ensure better performance under high wind speeds. Trico also uses a unique connection adapter technology to make these windshield wipers quick and easy to install.
When compared to stock wipers, this one seems a little more obstructive but unless you are very keep you hardly even notice this.

How to Buy the Best Windshield Wiper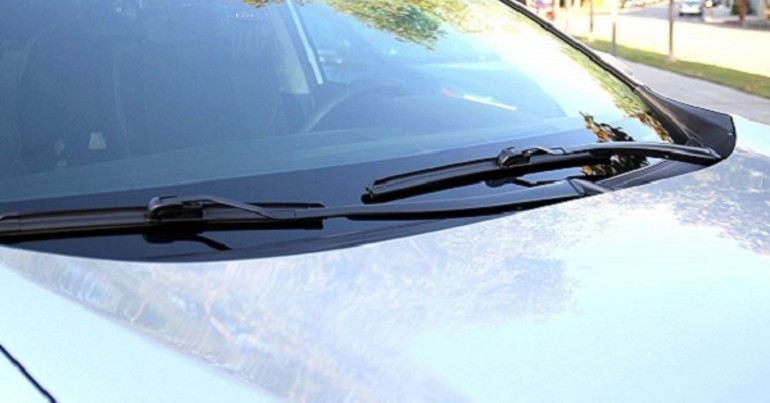 Unless you are planning to replace your wipers with the exact OEM wipers that came with your car, you need to know how to pick the best from the many options out there.
While your vehicle's model will play a crucial part when making this decision, they are still many other things you need to take into account. Here is a summary of the most vital things that you need to keep in mind when choosing replacement windscreen wipers.
1. Compatibility
There are thousands of car models in the market today, and so compatibility is vital when it comes to choosing windshield wipers as you do not want to end up with something that cannot fit your vehicle.
Before you buy any aftermarket wipers, you need to check your vehicle's manual or the manufacturer's website for information on the type and size of the wipers.
Also, you can check the size of the windscreen if you just want to have a rough idea of the size of wipers that you will need.
Luckily, many online retailers will provide a tool for checking the ideal wiper size for your vehicle based on the make, model and year of manufacturer.
2. Blade Material
The blade material determines not only how long your wipers will last but also how effective they will be in cleaning your windscreen. Generally, there are three common wiper blade materials which are rubber, silicone and coated.
Rubber Blades: Rubber is the traditional and most common wiper blade material. Despite being the traditional wiper material, what makes it common is that it is easy to find and relatively inexpensive.
However, rubber can degrade over time, and the blades often make a squeaky sound that many people will find very annoying. But, they still work fine, and despite the fact they require more regular changing, they are cheap and hence not a hassle to replace.
Silicone Blades: Silicone wiper blades are designed to offer a longer life than the traditional rubber ones, but this comes at an extra cost as they are relatively more expensive. However, the fact that you will need to change them less often justifies the extra cost.
Also, silicone blades are more weather-resistant than the rubber ones. For example, they can withstand long exposure to direct sunlight than rubber wipers. They are more ideal for use in freezing temperatures.
Coated Blades: Instead of abandoning the production of rubber wiper blades, manufacturers have come up with a very innovative idea with is coating them to enhance their performance and durability.
The coating is done using materials like Teflon and graphite. And so instead of the rubber coming directly into contact with the glass, the coating material makes the contact to ensure less resistance for a smoother operation.
While coated wiper blades are also more durable than the traditional rubber blades, they are also a little pricier.
3. Types of Windshield Wiper
Traditional: Traditional wiper blades use the older-style brackets that have a framework that features multiple contact points for pressing the blade against the windshield.
These types of windshield wiper blades are often the least expensive, but they are also more vulnerable to wintry conditions. And this is because their metal framework will allow ice and snow to collect during winter driving.
Low Profile: Low-profile windshield wipers are designed to address the shortcomings of the traditional types. And they achieve this by having a sleek design that will not give snow and ice a platform to build up.
The design and material used to make these wiper blades also make them more durable than the traditional bracket-type wipers. However, these are relatively more expensive.
Hybrid: If you still prefer the affordability of the traditional type of windshield wipers but also want to get the high-performance of the low-profile types, you should get hybrid wipers.
Hybrid wipers will have the traditional steel frame but also have a protective rubber or plastic coating over the framework. This design keeps the cost of the wiper down while still providing sufficient protection from the element.
4. Style
Windshield wiper style is closely related to the types, and it is common for many people to use the two interchangeably.
While this might be accurate to some extent, it is important to note that some types like the low-profile and hybrid windshield wipers can come in different styles. When it comes to the windshield wiper style the following are the most common options.
Traditional Frame: The traditional frame or standard hinged wiper blades are what will come with most cars from the factory. These wiper blades have a lightweight metal frame with several pivots which are used to hold the wiper edge against the windshield.
The hinges on the frame allow the rubber to conform to the glass' contours. Traditional frame wipers offer decent all-around performance and are also more economical than the other styles. But they tend to collect ice and snow a lot during winter which affects their performance.
Premium Beam: Premium beam wipers are hingeless and are great all-around performers. And instead of the traditional metal frame, their structure features a flexible plastic construction.
The beam frame design is meant to ensure that there will be less surface on the wiper for snow, ice or even debris to build up. Also, there are no hinges on the frame that can limit the range of movement.
But, like the traditional style wiper, they use a rubber blade edge for cleaning the glass. And they are also more expensive.
Winter: Winter is one of the times when your windshield wipers have to work the hardest due to the snow and ice. But with the best winter windshield wipers, this should not worry you.
The winter windshield wipers have a metal frame and rubber edge just like the hinged wipers, but the entire fame is contained in a thin rubber boot to prevent the collection of ice and snow.
With the winter wiper, you still maintain the hinged capability but without having to worry about snow buildup. They are the best for use in cold weather, but the rubber boot can deteriorate fast under the intense summer heat.
5. Weather Condition
It is always important to decide whether you are looking for the best windshield wiper blades for use all year round or just want something to get you through winter. And this is because the suitability of the windshield wipers to the prevailing weather condition matters a lot.
If you do not mind changing your wipers every other season, then you can have the cheaper bracket-style for the other seasons and special hybrid or winter wipers for use when the weather gets cold.
But, if you prefer something that works great all year round the low-profile wipers are a good option.
Also, you need to choose blade material that goes with the weather because some options like rubber will not do very well when exposed to hot temperature for extended periods.
6. Ease of Installation
You do not want to have to pay a professional to install something as simple as a wiper. And so whatever you buy should be straightforward to install.
While most models are quick and easy to install, some brands will offer pre-conditioned adjustment to make installation even easier.
And although it only takes a few steps to change windshield wipers, some easy-to-follow instructions can still be handy for those that have never done it before.
7. Price
Like with any other vehicle part, value for money is always the most important aspect to watch out for when it comes to price.
Different windshield types and styles and different models will come with varying price ranges, and so your budget will determine what you get.
Also note that windshield wipers for different vehicle brands, models and sizes will have different prices.
When Should You Replace Your Windshield Wiper Blade?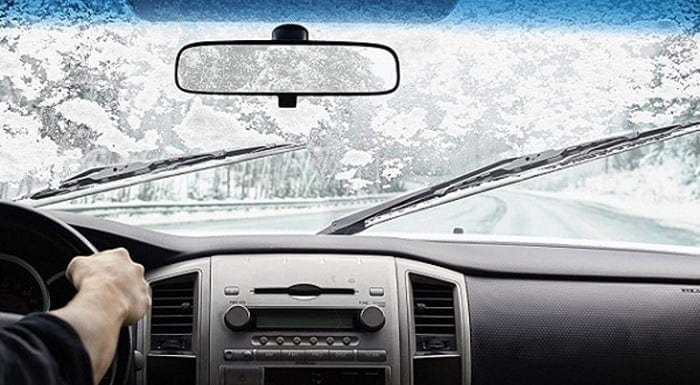 If you are not able to see well when driving in inclement weather, one of the reasons for this might be because your wipers are not clearing all the precipitation. And so this is a good sign that you need to replace them.
However, if you get to the point where you have to replace the windshield wipers because you cannot see clearly, this is a little late as you ought to have replaced them earlier.
Here are some simple things to check to determine when your windshield wipers need replacement.
Check for the flexibility of the rubber and signs of dryness, cracking or discoloration.
Inspect the frame to determine whether it is damaged or has signs of corrosion around the joints or claws.
Look at the contact that the wiper makes with the glass to determine if it is sufficient. A wiper that is in good condition will make as much contact with the windshield as possible.
In most instances, you will need to use your personal judgment to determine whether your wipers are due for replacement or not. However, you should always aim to replace them at least every 6 to 12 months or immediately you notice that they are not working well.
Tips to Make Your Windshield Wipers Last Longer
Like with most other parts in your vehicle, it possible to extend the lifespan of your wipers if you take good care of them. But you still need to get the best quality windshield wiper for them to last long.
Here are a few tips that will help you prolong your wipers' life.
Always park your car in a shaded place whenever possible to ensure that your wipers are not exposed to the harsh elements for extended periods.
Remember to take time to wash away the debris and dirt buildup from your windshield every time you stop at a gas station as they can affect or even damage your wipers over time.
If you use the winter wipers, remember to change them during the summer to prevent the rubber from cracking due to the intense heat.
Never use your windshield wiper to try and get rid of the snow and ice buildup as they are not designed for that. Instead, always use a defroster or a windshield ice scraper.
When parking your vehicle in winter remember to lift the wiper blades away from the glass to help protect the rubber from sticking and the ice buildup.
Only buy high-quality wipers from a reputable brand as you are more likely to get something that will serve you for long.
Conclusion
Windshield wipers might not be the first thing that comes to mind when you think about vehicle maintenance, but this does not make the less important.
With the best windshield wipers on your vehicle, driving in inclement weather will be easier and safer. And to find the perfect ones you need to consider factors like compatibility, type, ease of installation and price.
When it comes to buying windshield wipers, our bottom-line advice is always to choose something that fits your vehicle perfectly, and make sure that you replace them at least once annually.
Sources:
How Long do Windshield Wiper Blades Last? - HowStuffWorks