Glass pack mufflers are the kinds where the exhaust gasses will go straight through the muffler. This muffler will have fiberglass packed between the small inner tube and outer tube.
With the best glass pack muffler, you get excellent sound blanketing capacity as the design allows brief sound to pass through. Also, these mufflers will reduce pressure on the engine as they will not allow the sound to resonate back to the engine.
Because they will also offer less resistance to a car's exhaust gases, these mufflers can improve fuel economy significantly.
If you've decided to install one on your vehicle, then this glass pack mufflers review will show you what to look out for when making your choice, as well as a list of the top offers out there.
Top Glasspack Mufflers of 2021 by Editors' Picks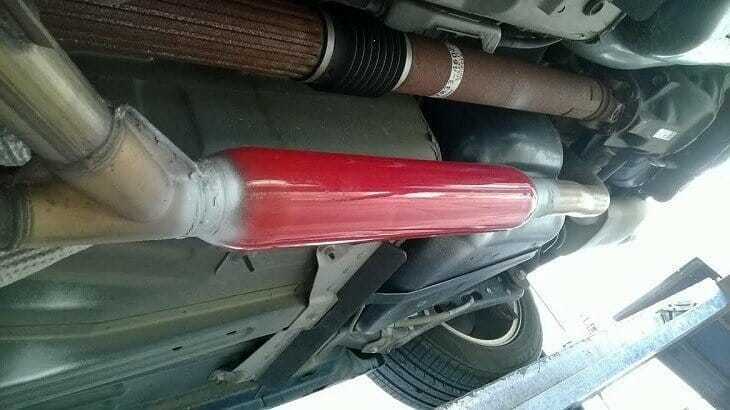 Summary of 7 Best Glass Pack Mufflers
IMAGE
PRODUCT
FEATURES

1. Thrush 24214 (Best Overall)

Heavy gauge shell
Expandable bushings
Continuous roving fiberglass
Straight through design

2. Cherry Bomb 87522 (Best Compact)

Compact round body
Reversible design
Produces deep and mellow sound
Straight-through design

3. Thrush 24205 (Best Budget)

Budget-friendly muffler
Extra-long glass pack muffler
Expandable bushings
Continuous roving fiberglass

4. Flowtech 50252 (Best for Sounding)

Powerful and rich hot sound
Low backpressure
2, 2.25 and 2.5-inch outlet diamter options

Durable steel shell

5. AP Exhaust 351211S (Expandable Neck)

Expandable neck design
Heavy-duty aluminized steel shell
Spiral louvered inner core

Variety of lengths and configurations

6. Jones Exhaust A3518S-5 (Heavy-duty All-welded)

All-welded aluminized muffler
Corrosion-resistant surface

Stock-quality muffler
Large 3.5-inch muffler diameter

7. Walker 24453 (Easy DIY Installation)

Simple DIY installation
Steel shell
Straight through design
Universal resonators
1. Thrush 24214 - Best Overall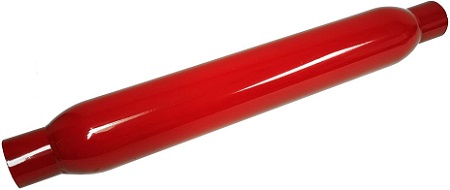 Fits: 2.5-inch exhaust
Material: Steel
The heavy gauge steel used to make the shell on the Thrush 24214 glass pack muffler makes it almost indestructible, and it is one of the main reasons this is our best overall option.
With the expandable bushings on this muffler, it will be very ideal for a wide variety of applications, as you can fine-tune it to suit different setups.
Because this muffler uses a continuous roving fiberglass, it will deliver a powerful tone and is also highly durable. And with the straight through design, it will ensure you get maximum power and a good flow. When it comes to aesthetics, you can choose between painted and stainless steel finishes.
Some drivers might find this muffler a little too quiet, but that means it does the intended job perfectly. Also, the surface seems to scratch easily, but once you have it under the car, this should not be a worry.

---
2. Cherry Bomb 87522 - Best Compact Glasspack Muffler

Fits: 2.5-inch exhaust
Material: Aluminized steel
Cherry Bomb makes this muffler with a compact body design to ensure it will not add a lot of mass to your exhaust system. And it will also deliver the impressive muffler sound the company is known for over the years.
Cherry Bomb changed the world of automobile mufflers for good in 1968 when it came out with this glass pack muffler that features its distinctive deep and mellow sound.
This top-rated glass pack muffler is 12 inches long with an 8-inch muffler body, plus 2.5-inch diameter inlet and outlet sizes. And it is quite straightforward to install on a compatible exhaust.
The manufacture powder-coats the aluminized steel construction with their famous red coating to both protect the muffler and make it look good. With the straight-through design, this muffler also ensures you get more flow and power.
One major downside is that it could be too aggressive for some people given its rather short size. If, however, it's that raw sound that you want, then you should look into this offer.

---
3. Thrush 24205 - Best Budget Glasspack Muffler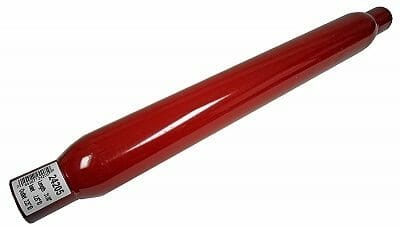 Fits: 1.75, 2.0, 2.25, 2.5, and 3-inch exhausts
Material: Aluminized steel
Thrush 24205 is more affordable glass pack muffler that will help motorists save a few bucks. And with a 26-inch muffler length and 31 inches of overall length, it is a giant among glass pack mufflers, guaranteed to deliver the deepest growls for your ride.
Although it's one of the best glass pack mufflers for trucks and other larger vehicles, you can still profit from its deep sound production if you've got a small vehicle.
It's available with different inlet and outlet sizes, including 1.75 inches, 2 inches, 2.25 inches, 2.5 inches, and 3 inches, which makes it ideal for various vehicles. Also, it has continuous roving fiberglass for a long service life and a straight through design for maximum power.
Because this muffler can be a little too long for some vehicles, it's necessary to check your ride first and make sure you've got enough space to install this muffler before buying.

---
4. Flowtech 50252 - Best Sounding Glasspack Muffler

Fits: 2, 2.25, and 2.5-inch exhausts
Material: Steel
For a more rumbling and mean sound, you can get this glass pack muffler for your ride to produce the kind of sound that disturbs and turns heads on the streets.
Its extra-long design helps to create its unique sound, which Flowtech describes as red-hot, making it one of the best sounding glass pack mufflers in the market.
The muffler body is 3.5 inches wide, while the entire muffler is 24 inches long. It comes in three inlet and outlet sizes, so you can get it in either 2-inch, 2.25-inch, or 2.5-inch diameters.
With the highly durable steel shell, this glass pack muffler is also made to be more durable and long-lasting.
If you just want a little aggressive sound for your ride, then this muffler is probably not for you because it creates a truly rich, hot, and rumbling noise that's simply too much for some.

---
5. AP Exhaust 351211S - Expandable Neck Glasspack Muffler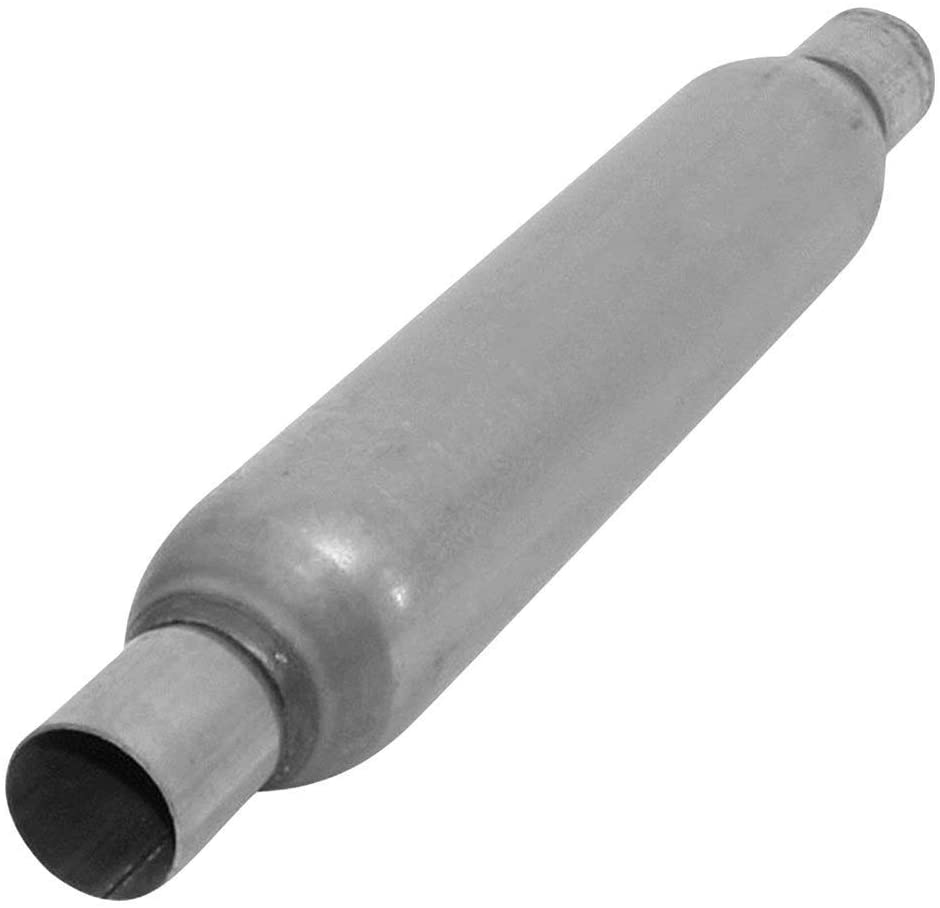 Fits: 2-inch exhaust
Material: Aluminized steel
The AP Exhaust 351211S has an expandable neck that makes sizing and installation more effortless. Hence, most motorists should be able to customize this muffler on their own to suit their intended application.
This muffler is also designed for a long service life as it will feature a highly durable aluminized steel housing. And with the spiral louvered inner core, this muffler will be very useful at decreasing pressure and improving efficiency gains.
Because this muffler will come in different lengths and configurations, it will be ideal for a wide variety of vehicles.
Many motorists would have loved this glasspack muffler even more if it was a bit louder than it is, but the rich and mellow tone that it produces is still highly pleasant.

---
6. Jones Exhaust A3518S-5 - Heavy-Duty All-Welded Glasspack Muffler

Fits: 2.25 inches
Material: Aluminized steel
The Jones Exhaust A3518S-5 is made using aluminized steel and properly welded for heavy-duty service and to last a long time. Jones Exhaust doesn't finish this muffler in a shiny way like the other mufflers in this review, but it gives it that OEM look.
As one of the best glass pack mufflers in the market, this Jones Exhaust muffler offers you a smooth and low growl that's loud but not too loud.
Being aluminized also guarantees you a longer service life to withstand rust and corrosion. Mufflers are just like most other products, you simply get what you pay for.
Compared to the other mufflers as well, this one is relatively costly at about twice the cost of others. It's also not the ideal muffler for someone who wants to make the most noise possible. Rather, it works for a moderately deep and aggressive growl.

---
7. Walker 24453 - Easy DIY Installation Glasspack Muffler
Fits: 2.25 inches
Material: Aluminized steel
For motorists that prefer a more hands-on approach to vehicle service, the Walker 24453 is the perfect glasspack muffler for you as it will make DIY installation possible.
This Walker 24453 offer is also one of the best glass pack mufflers, and it's made using heavy-gauge aluminized steel for corrosion resistance and long life. And with the straight through design, you are guaranteed of maximum flow and power, while the expandable bushings make it more versatile.
The muffler is 23 inches long, while the muffler body is 18 inches long and includes densely packed absorption material for deep and smooth sound production.
Some issues here are that the finish is not very impressive, but it does not affect the performance in any way. Furthermore, the muffler is under the car and out of sight, and so the finish does not matter a lot.

How to Buy the Best Glass Pack Muffler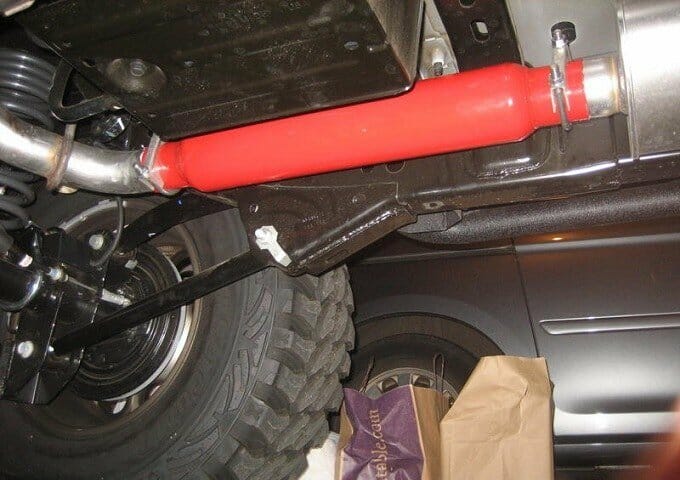 1. Fitting
This consideration is important because you need to buy a muffler that fits your car's exhaust system for a smooth installation. Else, you may face difficulties with the installation.
Here, you'll need to consider the size of the muffler's inlets and outlets, then compare them with your vehicle's exhaust system. You'll also need to consider if you need a single or dual muffler.
You also need to consider the correct length for your glass pack muffler because it needs to fit into the space that your vehicle provides.
2. Material
There are two major materials here. The first is the construction material that the muffler gets manufactured from, and you'll mostly find aluminized steel and stainless steel constructions, where aluminized steel is usually the cheaper option.
On the inside, older glass pack mufflers used metal shavings around the muffler's internal diameter to reduce noise, but newer designs use fiberglass for this purpose.
Not only is the sound-absorbing material necessary for the vehicle's sound, but it will also help decide how long the muffler will last before it goes bad and starts sounding horrible.
3. Design
Another issue that determines a glass pack muffler's sound is its inner pipe's alignment with the other materials. It also determines how long the muffler will work before starting to sound bad.
A glass pack muffler has an outer pipe, an inner pipe, and an absorbing material between the two. The size of the inner pipe's holes combines with the absorbing material to crate the mufflers unique sound.
Glass pack mufflers work when exhaust gases pass through the holes in the inner pipe and get distorted by the absorbing material. A longer muffler like the Thrush 24205 will also further cut the noise.
4. Sound
A glasspack muffler is not just for dampening engine sound but should also improve the sound you get. Hence, as you choose one you need to make sure it will provide a pleasant enough sound for you.
Factors lie the length and design of the muffler will determine the sound you get. Some brands will also have their distinctive muffler sound. For example, the cherry bomb glass pack mufflers like Cherry Bomb 87522will provide a deep and mellow sound.
Frequently asked questions
Do I Really Need a Glasspack Muffler?
A: Yes, if you want your engine to produce that amazing roar instead of an unpleasant noise when driving, you need to install a glasspack muffler.
Are Glasspack Mufflers Loud?
A: No, they produce a subdued or mellow and more pleasant sound. Some will hardly even produce any sound at all. But the actual noise you get will depend on the specific type and brand you buy.
How long Does a Glasspack Muffler Last?
A: It is hard to give the glasspack mufflers a specific lifespan as it will depend on various factors such as your typical driving conditions and vehicle handling. Even the premium quality ones can last for just a year or less when subjected to a lot of abuse, while the not so good quality ones can give you years of service if you take good care of them.
Conclusion
As you can understand, there's no single best glass pack muffler because your best option depends on what you need or on what you think will best fit into your ride and lifestyle.
However, from our list, the Thrush 24214 is our best overall model thanks to the heavy gauge shell, expandable bushings that make it versatile and a myriad of other amazing features.
But, for those that prefer something that will not cost a lot to buy but still get the job done, the Thrush 24205 is okay.