Aesthetically, window tint has the potential to transform your car from having a basic look to being very cool and sleek. With the best window tint, you will have one of those car upgrades that just works.
Apart from aesthetics, tinting provides a protection layer from the sun's rays. Some tint films can block up to 99% of UVA and UVB rays from penetrating through and thus, protect your car's interior from fading.
You can keep your car interior cooler by using window tint because by blocking the sun's rays, it also blocks the heat from passing through. This reduces AC usage, which consequently reduces your fuel consumption.
However, to get all these benefits, you need to invest in a good window tint for your car. This article looks at the features that define the best ones and also provides review for recommendations.
Top Window Tints of 2021 by Editors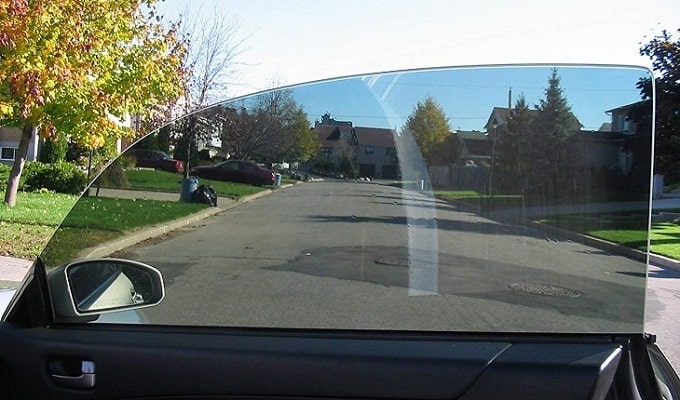 7 Best Window Tints - Review
IMAGE
PRODUCT
FEATURES

1. Lexen Precut All Windows(Best Overall)

Compete sets for the entire vehicle

Pre-cut into models specific sizes

Excellent optical visibility

Easy installation

2. Lexen Precut Two Front Windows (Best Precut)

Pre-cut tint kit

Particle technology film coating
Squeegee included
99% UV rays block
Variety if tint shade options

3. Protint Windows 2698858527(Best Film for Car)

Perfect tint for cars

99% UV blockage
Excellent heat rejection

5 to 50% visual light transmission

4. Lexen 20X10(Best Lexen Brand)

High-quality top brand window tint

Infrared light and UV rays protection

Particle technology film

Scratch resistant

Excellent heat shrink ability

5. MotoShield Pro Nano Ceramic Tint Film (High-end)

Premium quality, energy-conserving window tint
Nanotechnology-based film

99% UV rejection

Widely used

6. Lexen 20X100 (Best for Heat Reduction)

Nano carbon particle technology

99% UV rays block

Scratch-resistant film

5 tint shade options

100-foot long film

7. Mkbrother 203610(Affordable Price)

More affordable price tag

50% heat and 99% UV rejection
Scratch-resistant material

Stylish look and outstanding color stability
1. Lexen Precut All Windows - Best Overall
As the name suggests, Lexen Pre-Cut complete window tint is shipped as pre-cut pieces for all your car windows. This reduces the amount of work that you have to do during installation. This plus the fact that it is a complete set for the entire vehicle and from a highly reputable brand makes it our best overall.
Lexen makes the films using a 2PLY chip dyed in polyester, which means they are scratch resistant, durable and have non-reflective surfaces that block 99% of UV rays.
If you are worried about getting into trouble with the law, Lexen provides a wide array of tint shades to cover your whole car. These include 5% (ideal for limos), 15%, 35% and 45%, which is ideal for front windows due to visibility.
The instructions seem like the only shortcoming with these window tints. But, the good news is that the installation is quit straightforward and there are countless resources online that can provide good instructions.

---
2. Lexen Precut Two Front Windows - Best Precut Window Tint
Also coming from one of the best window tint brands in the market, this pre-cut window tint is shipped as a set of the front driver and front passenger window at a great price tag.
The package also includes a yellow squeegee to help you squeeze the film onto the glass during installation. And the tints are made with a unique particle film technology coating to help keep heat out of the vehicle interior.
Lexen films are available in a variety of tint shades to suit your preferences as well as to abide by the rules and regulations contained in the law.
These shades include a light 45%, which is ideal for the front windows due to visibility as well as clarity when viewing the rear-view mirrors.
Construction wise, these window films are made using 2PLY chip dyed in polyester, resulting in a scratch-resistant, non-reflective film that blocks up to 99% of the sun's UV rays.
These window tints will require several other tools that are not provided for installation but the good news is that most if the like a heat gun are already available in many homes and easy to get if not.

---
3. Protint Windows 2698858527 - Best Window Tint Film for Car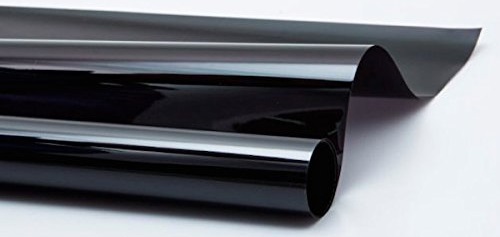 Protint's film is the best-rated window tint for cars in this list, and it is easy to see why. For starters, it is available in a range of tint shades that include 5%, 20%, 30%, 35%, 45% and 50% VLT.
Regardless of the VLT percentage that you choose, the film prevents up to 99% of UV penetration, protecting your car's dashboard, upholstery and other interior parts from fading. This makes it one of the best window tint film for cars.
Additionally, the film reduces solar energy penetration, which leads to a cooler interior. This drastically reduces the fuel consumption costs related to running the AC during hot weather.
In terms of size, this roll measures 36 inches by 10 feet, which is quite long. This enables you to fit multiple windows and cover at least 2 - 3 windows, giving you the best value for your money.
Because it comes as a roll you will need to do some cutting to fit your windows but there are clear instructions on how to do this, and so it should be easy.

---
4. Lexen 20X10 - Best Lexen Window Tint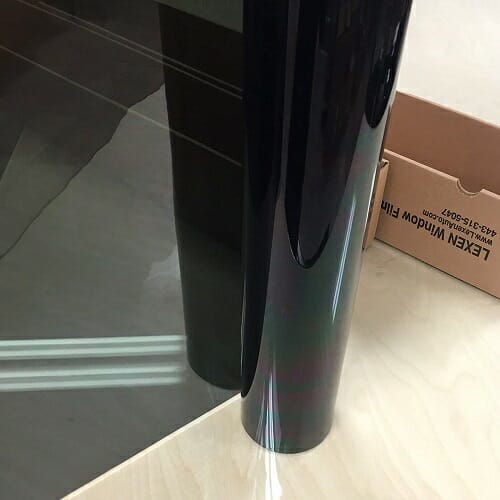 Lexen is a highly reputable professional window film manufacturer that has been in business for a long time, and they are known for their superior quality and highly effective products. This particular roll is one of the best from them, and it is a large 10-foot roll that can cover at least 2 to 3 windows.
Also, the film is made using a 2PLY chip dyed in polyester, which means it forms a thick tint that is scratch resistant and shields the interior from UV rays as well as infra-red light.
Lexen also makes use of the particle film technology on these tints to ensure you get excellent heat rejection and greater color stability for enhanced durability.
UV protection keeps the car's interior from fading while reflecting the infra-red light keeps the interior cooler, saving you from unnecessary fuel consumption costs associated with running the AC full time.
The blade that comes with window tint kit is a little flimsy but it should not be a deal breaker as blades are inexpensive and widely available if it does not work for you.

---
5. MotoShield Pro Nano Ceramic Tint Film - High-end Window Tint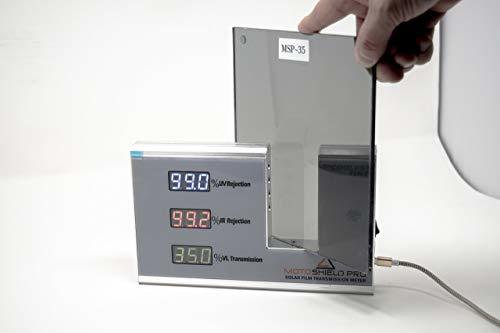 Being a high-end nano ceramic window tint, one can rightfully expect nothing short of the best service from this window tint. And it does not disappoint because besides being long lasting it also ensures more energy efficiency.
The energy conservation stems from the fact that it minimizes the use if AC by keeping the interior cool. And there is also up to 99% UV rays rejection to protect the vehicle's interior upholstery from fading.
With the nanotechnology used on this window tint, it will be easy to handle and install, and the technology also makes this a more Eco-friendly film. And this is also a versatile tint that will work for a wide variety of vehicles.
Although these window tints seem a little hard to shrink, and this is more so on curved back windows, you should still be able to do it with a little patience, and a good heat gun. And while this is a more expensive window tint option, this should be expected for high-end option.

---
6. Lexen 20X100 - Best Window Tint for Heat Reduction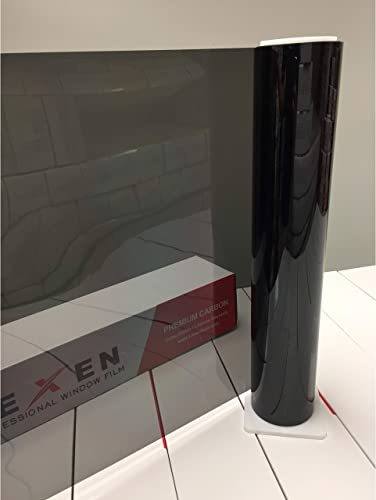 With the Nano carbon particle technology, the Lexen 20X100 offers superior heat rejection, and it is the kind of window tint that you need to have on your car if you want to keep the interior cool.
This window tint offer up to 99% UV rays block to protect the vehicle's interior. And it is made to be scratch-resistant for a long service life.
You will also get to choose from 5 different tint shades, which are 5%, 15%, 20%, 35% and 50% to ensure that you get something that suits your specific preferences.
When compared to other items on our window tints review, this is the priciest option. However, for a superior quality and 100-foot long film roll, it still offers great value for cash.

---
7. Mkbrother 203610 - Affordable Price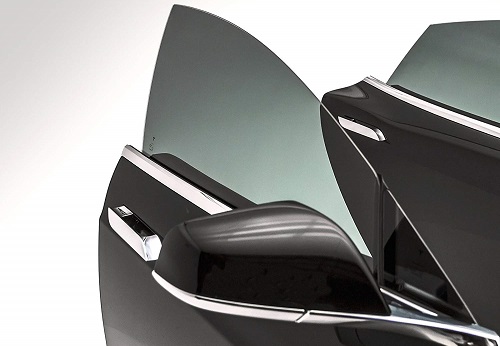 Mkbrother's 203610 is packed as a very large roll, measuring 36 inches by 10 feet, and this makes it one of the largest rolls in this review. And it also comes in a more affordable price tag.
A single roll is enough to cover at least all the windows in a 5 door sedan, making it the best window tint film for the money.
The film is designed to reject up to 99% of UV penetration as well as reject up to 50% solar energy so as to keep your interior cool and free from fading.
The product is also non-metalized, which means that it cannot interfere with the incoming or outgoing radio and satellite signals as you communicate using your mobile phone or use your GPS system.
And it has been designed to offer greater color stability and a more stylish look which is just what you want for your vehicle.
Like any other film role, this one will require more precise cutting before installation, but this should only take a few minutes if you follow the instructions.

How to Buy the Best Window Tint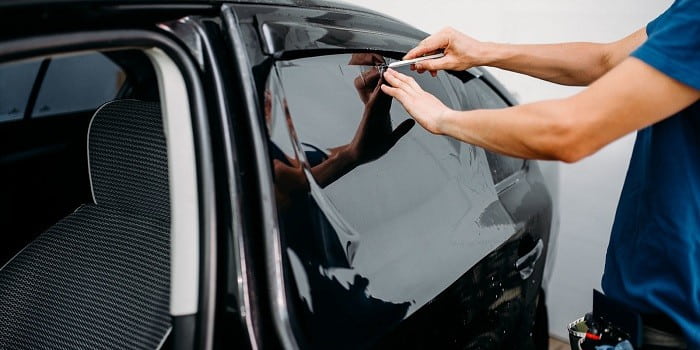 1. Type of Window Tint
Dyed Film
Dyed window films are usually made by layering a dye between an adhesive layer and a protective polyester coating.
This dye blocks the sun's rays as well as heat from passing through while the polyester coating protects against scratches. The adhesive binds the film to the glass and that's basically how it works.
It does appear dark from the outside but their issue is that the dye tends to fade over time. However, this type is very affordable and might be a good choice if you are low on funds.
Metallized Film
This type of tint contains very small metallic particles embedded in the film that reflect the heat outside and darken the windows at the same time. It also has another layer that blocks UV rays from penetrating through.
The metallic particles give this type of tint a distinct shiny appearance from the outside and also make it more resistant to scratches. This layer also provides additional strength to the glass, making it more shatter resistant.
However, the metal tends to interfere with radio waves and thus, might weaken your phone reception or GPS.
Carbon Film
Carbon tints are much better than the two above. They have no metallic layers and do not fade over time.
They are mostly dark and produce a matte finish that reflects up to 40% of the infra-red light. This reduces your overall fuel consumption because you won't have to run the AC much often.
The film also prevents UV penetration and this helps prevent the fading of interior upholstery as well as dashboards.
However, this makes it a bit pricier than the two types above.
Ceramic Film
This is the most expensive type but it is the highest quality window tint that you can get. As compared to carbon films, ceramic reflects up to 50% of the incoming infra-red light, leaving you with a much cooler interior.
It is also non-conductive, non-metallic and won't fade over time, and gives you good visibility both during the day and at night.
This film's other benefits include reflecting up to 99% of UV rays, makes windows highly shatterproof and resists glares much better than the other types of films.
Buying Advice : If you can afford it, it's better to install ceramic tint because it is good at everything. However, if you are on a budget, you can go for the dyed tint if you do not like radio interference.
If you do not mind having your calls of GPS interfered with, metalized films will work or you can alternatively upgrade to carbon films for better performance at a slightly higher price.
2. Pre-Cut or Rolled
The choice between pre-cut or rolled tints is down to personal preference. If you find cutting the film to your window size being a big deal, you can order pre-cut films like Lexen Precut Two Front Windows.
However, you must provide details about your car to the seller so that the films can be cut precisely.
An important thing to note here is that this service of cutting is added to the overall cost and thus, you will pay more as compared to buying rolled films.
With rolled films like Protint Windows 2698858527, you will need to be quite handy as you have to cut it to your desired size. But, it is usually easy with a good knife.
3. Shade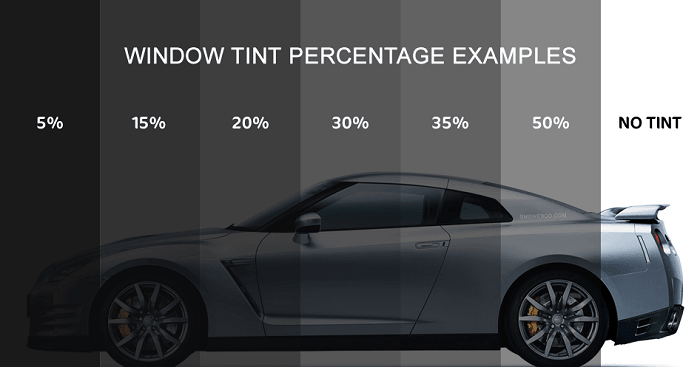 Shade is basically a measure of how much light can pass through. Most car window tints are available in shades of black are given a percentage value that represents the amount of visible light transmission (VLT) that penetrates through.
A film with a lower VLT like 2.5% or 5% is darker than a film with a higher VLT percentage like 20%, 30%, 45% or 50%.
Therefore, if you want to install a dark tint, you should buy one that is nearer to zero. If you want a light tint, you should buy one with a VLT that is closer to 50%.
4. UV Blocking
An important benefit to having tints installed in your car is the ability to protect your interior from UV damage. UV rays usually cause the dashboard and other parts such as the upholstery to fade after some time, leaving your interior with an old look.
However, each different type of tint has its own level of effectiveness at this. Ceramic films like MotoShield Pro Nano Ceramic Tint Film prevent about 99% from getting through and this percentage might be lower in carbon, metalized and dyed films.
Therefore, you should check for the UV blocking percentage in any film before buying because it determines how well your interior is protected. The higher the percentage, the better.
5. The Law
Ultimately, you must adhere to the car tint laws in your area. The best car window tint ideally is not the most suitable one for your vehicle if it does not comply with the law.
In the US for instance, each state its own regulations and is usually set as the permitted VLT. If your car tint VLT goes below this value, you will be charged and fined and thus, to avoid all these, make sure you have gone through the rules and regulations first before buying your tint.
6. Brand
Brand also matters a lot when it comes to choosing a window tint. To make sure you get something that will give you good service you need to choose the best window tint brand.
Buying from reputable brands like Lexen, MotoShield Pro and Mkbrother will increase the likelihood of getting superior quality tints.
These top brands are well established and with a reputation to maintain, and so they always strive to provide the best product quality.
How to Apply Window Tint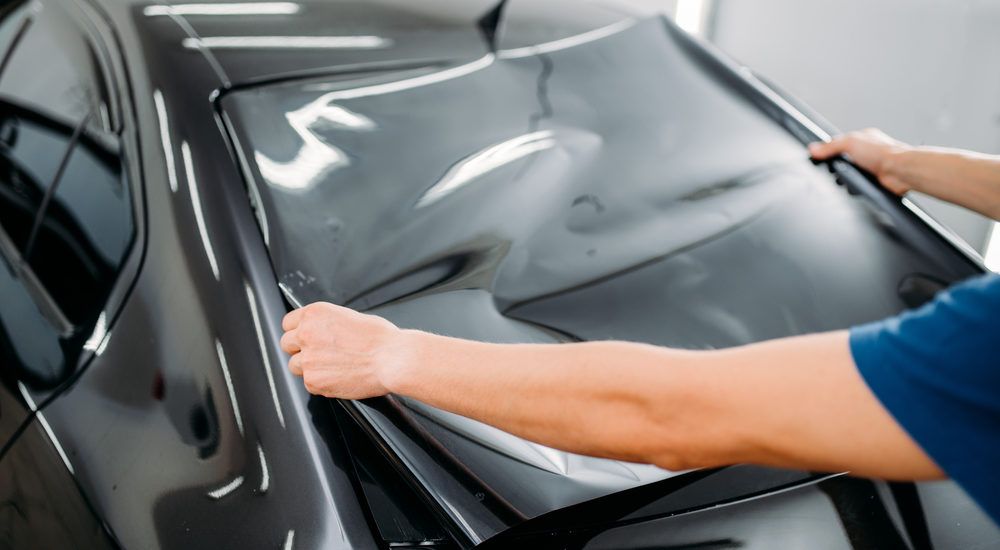 If you want to apply window tint yourself, first, you need to be in a shaded, well-lit and dust free area.
You also need to have an application solution, a low lint cloth, a plastic scrubby, a razor knife and a squeegee. A window tint application kit like Ehdis 64291 Window Tint Installing Tool will be very useful as it provides everything you need.
Here are the steps to follow once you have everything.
1. Prepare the window
Clean and wipe the exterior surface of the window using the application solution and plastic scrubby.
Dry the window using the squeegee or a dry rug and make sure that you leave it squeaky clean.
2. Measure and cut the tint
Wet the exterior of the window using the application solution then roll out the film over it with the liner facing away from the glass.
Lay the roll firmly over the window while its bottom edge is extended about a quarter inch past the position of the inside gasket.
Wet the outside of the film and use the soft end of the squeegee to stroke the film so that it can temporarily adhere to the glass.
With the sharp razor knife, trim accurately the vertical edges of the film first.
Lift the film a little bit from the lower part then lower the window about 2 inches down.
Using the top of the window as your guide, trim the film to align with the top edge of the glass.
3. Adhere the tint
Clean the interior surface of the glass window and wipe it clean and dry.
Peel of the liner from the film while spraying the exposed adhesive layer with the application solution. This will reduce the buildup of static.
Spray the interior of the glass window with the application solution and place the wet film against the wet glass.
While the window is slightly lowered, fold up the lower edge of the film so that it does not contact the car door and position it to align with the top edge of the window glass.
Apply the solution to the film and use the squeegee to press it to adhere tightly to the glass, without leaving any air bubbles.
Roll up the window, wet the lower part and release the lower edge of the film. Press it onto the glass using the squeegee and tuck it under the gasket.
To finish the installation, wrap the low lint cloth around the squeegee and stroke the attached film tightly so that the cloth can absorb any remaining solution and push any air bubbles and solution outwards.
Frequently Asked Questions
How Dark Should I Tint my Windows?
A: It depends on your preferences and the laws in your area. If you like maximum privacy and there are no window tint restrictions in your locality, you can go as low as 5% VLT or even 2.5% VLT. Otherwise, to avoid trouble with the low anything upwards of 30% VLT should be perfect.
Is Ceramic Tint Worth the Money?
A: Yes, because besides ensuring privacy, it is also effective at keeping UV rays out, and it also has a higher heat rejection percentage than most other types.
How Long does Ceramic Window Tint Last?
A: At least 5 to 10 years. However, the actual lifespan will depend on the particular model and brand you use given the differences in the quality, and also how you install the tint.
How do I Know if My Tint is too Dark?
A: If your tint is too dark, you will not be able to see the front if you are looking through the back window. Also, if you are not able to at least make out shapes of things inside the vehicle, the tint might be too dark.
Conclusion
Going through this article will certainly go a long way in helping you find the right tint for your car, which should abide by your laws, and help you install it in the right way.
And from our review, the top brand Lexen Precut All Windows is our best overall option as it not only top quality but also comes as a complete set for the entire vehicle and also maintains excellent optical visibility.
But, if you are looking for something that will give you the best value for your money, the more affordable Mkbrother 203610 is a perfect choice.