With the best remote car starter, you will have an ingenious way of starting your vehicle without actually being present in the vehicle. Indeed, by simply pushing a remote-control button, you are able to start your vehicle.
One of the main advantages of the remote car starter is that it has additional functionalities that will allow you to turn on the air conditioner or heater system with the push of a button.
If you are fresh on the market for a remote car starter, then we recommend you read our review below. Here we give you detailed information on which remote car starters you need to purchase and how to choose the right one for you.
Editor's Recommendation: Top Remote Car Starters of 2021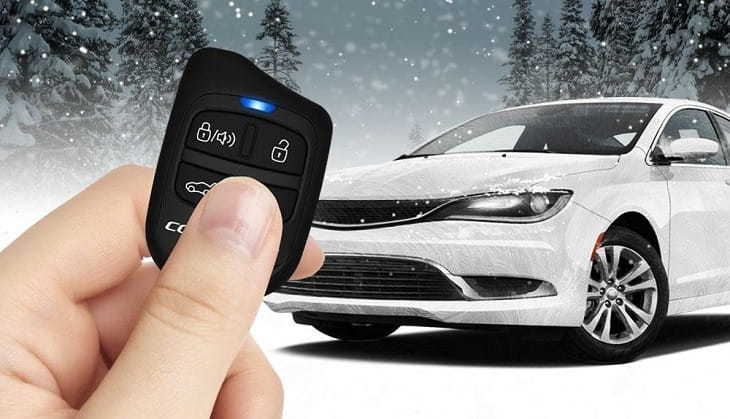 Summary of 7 Best Remote Car Starters
IMAGE
PRODUCT
FEATURES

1. Compustar CS-4900S (Best Overall)

All-in-one entry system
100% waterproof
2-way remote starer
3,000 feet operating range

2. Avital 4105L (Best Budget)

Affordable and great value
Buttons are easy to program
4 button control
Detailed instruction manual

3. Viper 5706V (Best Brand)

OEM-quality top brand product
Up to 24 functions
Long range of 5,280 feet
Ability to control 2 vehicles

4. Crimestopper RS7-G5 (Best Multifunctional)

Multifunctional system
Large LCD display
Ergonomic button mapping
Can control 2 vehicles

5. Directed Electronics Python 5706P (Best Long Range)

Superior 1-mile range
Excellent build construction
5-button remote
Slim and compact form factor

6. Avital 5305L (Advanced LCD Display)

LCD display
Advanced security features
Command confirmation
Dual zone impact sensor

7. Viper 5305V (Conveniently Expandable Function)

Expandable channels
Interactive LCD display
SuperCode remote encryption
6-tone 120 dB siren
1. Compustar CS-4900S - Best Overall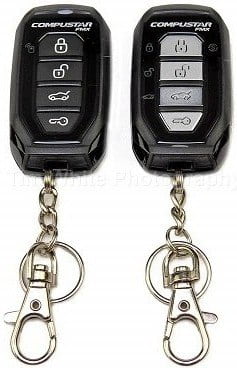 The Compustar CS-4900S comes as an all-in-one entry system with everything you need, which is what makes it our best overall product. You also get a CM900 control module, which is really the heart of this remote starter kit.
There are 2 remote controls with this purchase; both contain 4 buttons that can be programmed using Bitwriter. Moreover, by default, you can use this remote starter to open the door of your vehicle, open the trunk, lock your vehicle as well as unlock it.
It is also quite versatile and can be installed on both diesel engines and gasoline ones. As with most remote car starters, you may need professional help to install the complete system.
This remote car starts system works with automatic transmission vehicles only, which is a drawback for those that drive the manual transmission ones. But for most users, this is hardly an issue, as most vehicles on the road today have an automatic transmission.

---
2. Avital 4105L - Best Budget Remote Car Starter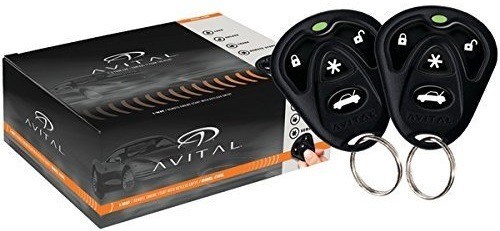 Avital 4105L is for the motorists looking for a more budget-friendly remote car starter system that will give them great value for money. But another enormous advantage of this system is that it is compatible with a wide range of vehicles.
Right out of the box, this model comes with a detailed instruction manual that will show you exactly how to install it in your vehicle.
You can also make this remote starter interact with other devices by simply using a D2D cable. If you need flexibility and reliability with your remote car starter, then you will get it with this Avital model.
As with most remote car starters, it is best to get professional help for the installation as it can be difficult to get the installation right with no experience.

---
3. Viper 5706V - Best Remote Car Starter Brand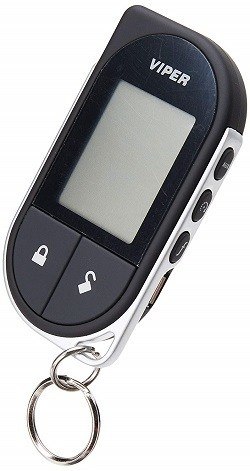 One of the best things about the Viper 5706V is that it is a product from a top brand. Viper is a global leader in remote car starter manufacture, and they have been one of the top brands for some time now.
This particular remote car starter can be programmed to perform up to 24 different functions. Better yet, it can also control 2 different cars at the same time. It comes with an LCD display that displays icons as well as text depending on the situation.
Since this is a 2-way remote car starter, you will get advanced control over your vehicle. You can use this unit to open your truck, doors, start your vehicle, among other functions.
Additionally, there is a very practical function called Active Temp Check, which will display the current temperature inside your vehicle.
Motorists will also like that this remote car starter has a simple and elegant look. Also, it is quite powerful and can be used to control your vehicle at a range of 5,280 feet, which is quite impressive.
The Viper 5706V is relatively expensive, but this should be expected from one of the best aftermarket remote starters from a top brand.

---
4. Crimestopper RS7-G5 - Best Multifunctional Remote Car Starter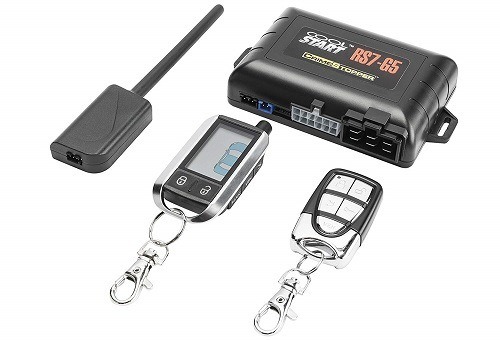 Besides working as a typical remote car starter, the great thing about the Crimestopper is that it comes with an LCD pager. This makes it a very handy multifunctional system.
Since this model is a 2-way car remote starter, it constantly communicates with your vehicle to display accurate and live information about what is going on. For example, if you use your remote to unlock your vehicle, you will immediately be alerted on your LCD pager.
You can also program this remote control to start the air conditioner or the heating system in your vehicle. Of course, you will be alerted on your pager immediately as well.
Installing this remote car starter can be a little hectic for a beginner, but if you follow the directions and watch a few videos online, you can hack it.
Notes
If your vehicle has security features like an immobilizer system, you will need to bypass it because this remote car starter can be used.

---
5. Directed Electronics Python 5706P - Best Long Range Remote Car Starter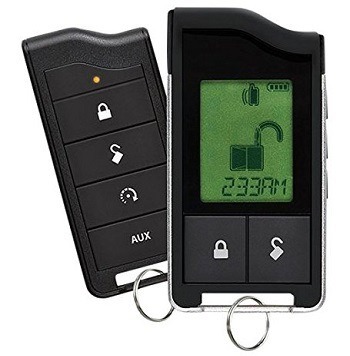 The Directed Electronics Python 5706P offers pone of the longest control range on our review. With this remote control you get a range of up to 1 mile or 5,280 feet.
With such an impressive range, you will be able to control various key fewer functionalities like opening the trunk or door of your vehicle at a very long distance.
Also, you get 2 remote controls with this purchase. A companion 5-button SST as well as a primary remote control that contains a small LCD display.
The LCD display shows both icons and text for your convenience. Additionally, it also displays the battery status at all times, so you know when you need to change your batteries.
Since this is a 2-way remote car starter, it constantly communicates with your vehicle and updates the remote with live status data.
Like with many other options on our list, this system can be a little challenging to install for first-timer, but with a little patience and by following the directions, you should be able to do it.
Notes
We recommend that you consult a professional car electrician to install this remote car starter as it may be challenging to beginners.

---
6. Avital 5305L - Advanced LCD Display Remote Car Starter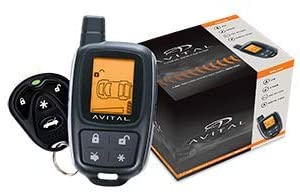 The LCD display is the highlight of the Avital 5305L as it makes super easy to use and also ensures that starting your vehicle will be a breeze. This remote car starter also comes with a backlit 4-button remote and has both tone and vibe modes.
With this system you will also get command confirmation on the LCD and event notification, which ensures you will be sure of what you press. And it will also have some advanced security features that include dual-zone impact sensor.
This remote car starter also has a fault-proof starter interrupt, and it is generally easier to install when compared to others on our list.
The buttons on the remote control feel a little hard to press. However, as you use it more and more, they should soften up a little.

---
7. Viper 5305V - Conveniently Expandable Function Remote Car Starter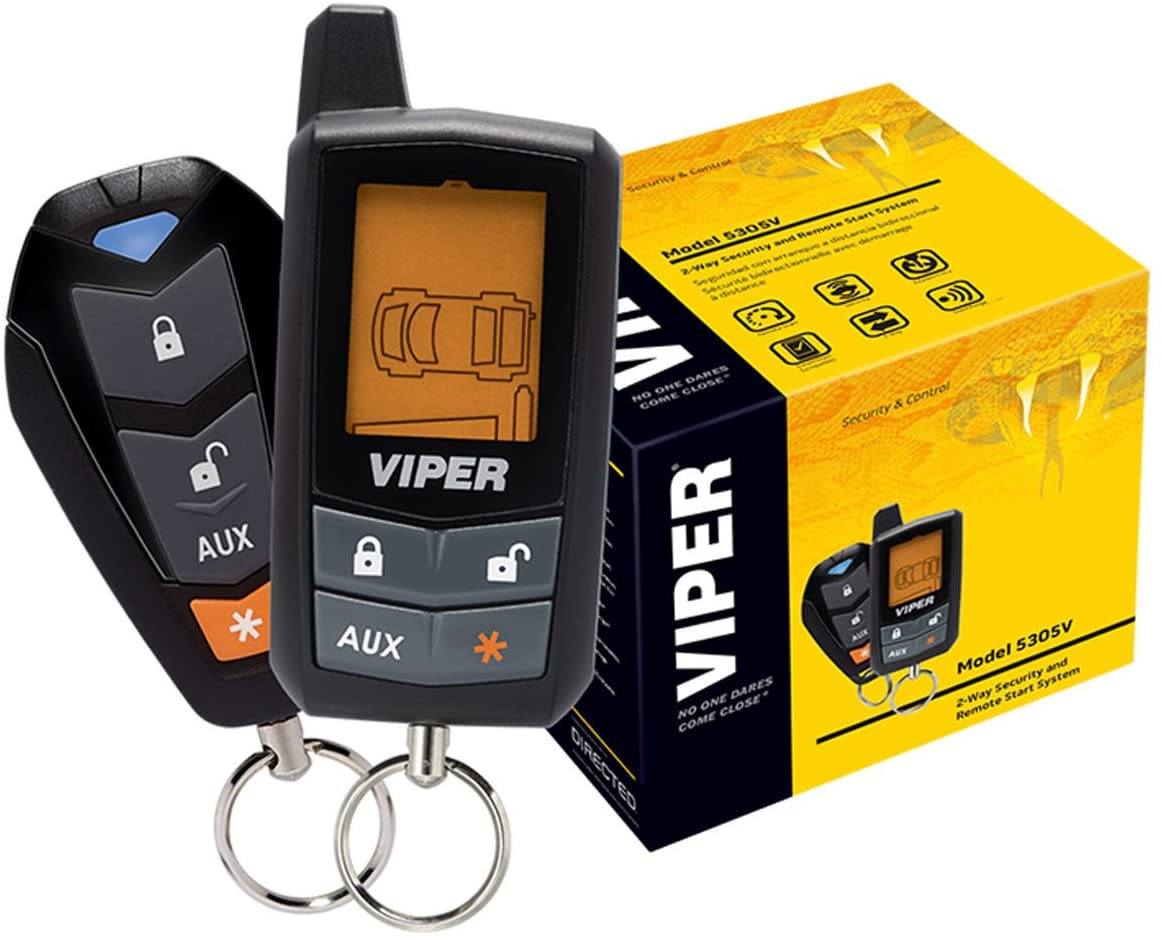 With the 4 auxiliary channels on the Viper 5305V, it will allow for convenient expansion to allow you to add other functions such as turning on rear window defogger. And this means with this remote car starter you get more control over the car in your hand.
This system also comes with an interactive backlit LCD that will let you know if the vehicle responds to your command or not. There are also some nice icons on the LCD screen that will alert you when different security features are activated.
The 6-tone siren has a 128 dB noise-rating that makes it super loud so that you never miss it, and it is also weatherproof for use in any conditions. And security is guaranteed as this system has a super code remote encryption and several other security features.
Many motorists will appreciate the shock sensor as it is highly effective at alerting you in case someone or something bumps into the vehicle.
When compared to other options on our remote car starter review, the quarter mile range is relatively shorter, but for most vehicle owners, it will still be way more than enough.

How to Buy the Best Remote Car Starter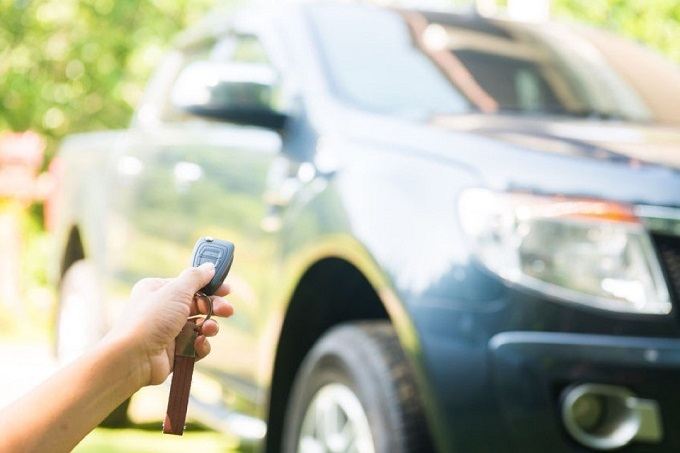 1. Compatibility
Before everything else, the remote car starter you choose need to be compatible with your vehicle. Otherwise, it will not work for you no matter the other amazing features and functionalities that it offers.
The good news is that the manufactures will clearly state the vehicle types that the system can work with, and so you will only need to choose the appropriate one for you.
For example, the Compustar CS-4900S is designed for automatic transmission vehicles only, and so if you drive a stick shift, this will not be the right remote car starter for you.
2. Range
The range is one of the most important factors to consider. It is basically how far the remote car starter remote can perform an action on your vehicle.
Most top-rated remote car starters on the market have a range of at least 1,000 feet. However, there are still models that have a range much longer than this.
In fact, you can expect a range of anywhere from 1,000 feet to 5,500 feet in a quality remote car starter.
Having a remote car starter with a longer range like the 1-mile range Prestige APS997Z will provide you with more flexibility, because you can start your car, lock or unlock your vehicle at greater distances.
3. Communication
The communication is a remote car starter comes in 2 types. The 1-way and 2-way communication device.
The 2-way communication remote car starters such as the Compustar CS-4900Sand most others on our list will be more flexible and advanced than the 1-way device. However, it also costs more.
With a 1-way remote starter like Avital 4105L, you get the same functionality as a standard factory-fitted car remote.
You simply press a button on your starter, and it does something in your vehicle. It does not alert you or provide you with additional information past this point.
On the other hand, a 2-way starter is more advanced. It constantly communicates with your vehicles and lets you know everything that is going on.
For example, with a 2-way remote car starter, you can start your car heater, and the remote will confirm a few seconds later that it is warming your vehicle and de-icing your windows. Pretty neat.
4. Engine Sensor
Most modern vehicles have sensors that can communicate with other parts.
A remote car starter that is equipped with an engine sensor has the capability to know the status of your engine at a distance.
This provides you with a lot of information that you can view on your remote if it is equipped with a pager or LCD display system.
However, you need to ensure that your remote car starter of choice is compatible with the engine sensor.
There is no universal compatibility as some remote car starters work great out of the box with a certain engine and not with others.
5. Programming
In order for your remote car starter to work properly with your vehicle, you much show it how. A tool like Bitwriter is normally used to program the remote car starter.
Additionally, programming will allow you to do more advanced things with your remote car starter as you can program additional functionalities in it.
Most quality and reputable remote car starters come with a detailed user manual that will show you how to program it with your vehicle.
6. Easy to Install
If you have never installed a remote car starter before, then you much ensure that your model comes with a detailed installation guide. Especially if you are planning to install it yourself.
Let's face it; installing the remote car starter is not the most beginner-friendly installation that you can make in a vehicle.
However, as long as you have access to your vehicles electrical map and your remote car starter installation guide, it will still be achievable with some patience.
If you still find it difficult, then don't worry. Professional help is almost always recommended when installing the remote car starter.
As a matter of fact, the best automatic car starter does not have to be the easiest to install.
How to Avoid Auto Theft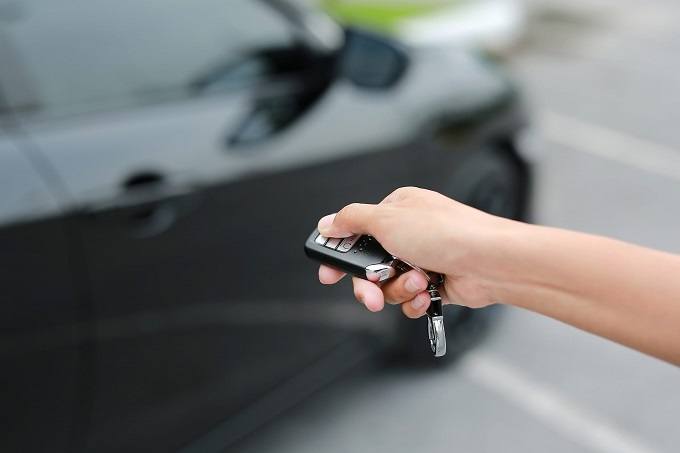 Despite the fact that the remote car starter brings a lot of conveniences when using your vehicle, it also adds a few disadvantages with it.
One of which is to install most remote car starters on newer vehicles, you will have to disable the anti-theft system one way or the other for the remote car starter to work properly.
Additionally, since the remote car starter can start your vehicle at a distance, it makes it an easier target for theft.
Here are some tips you can use to avoid auto theft:
Tip 1 - Parking Conditions
Whenever you park your vehicle equipped with a remote car starter, ensure that it is parked in a well-lit area that is clearly visible.
Additionally, if your parking area has cameras, all the better as it may help in providing more information in case of car theft.
Tip 2 - Update Your Vehicle Security
Most vehicles come with an in-built security system. It can be either an immobilizer that is present in your car keys or a car alarm system fitted by the manufacturer.
If your vehicle is a little dated, then it becomes much easier to break in.
Therefore, you need to update your vehicle security system to the latest technology which will make it more secure.
Tip 3 - Don't Put Valuables on Your Seats
One of the main reasons behind car thefts is usually the presence of valuables on the seat of the vehicle.
This will tempt thieves to break in your vehicle.
So, in order to prevent this from happening, one of the simplest tricks to avoid auto theft is to simply not place valuables inside your vehicle where it is clearly visible.
Tip 4 - Security Camera
It is always best to equip your vehicle with a security camera system that not only records outside but also inside the vehicle. This is a great way to get evidence in case of auto theft.
Additionally, you may want to place a sticker outside your vehicle that warns people that they are being filmed. This is usually a very good deterrent.
Frequently asked questions
Is Remote Starter Bad for Car Engine?
A: Generally, remote starters are safe for the engine and can help keep it in good shape by starting it in cold weather. However, if you preheat the engine too frequently before driving it, this can cause unnecessary stress which is bad for the engine. Hence, it is all about how you use the remote starter.
Do Remote Starters Drain Battery?
A: While a remote starter uses up the battery, just like any other electric system in the vehicle, it does not use up a lot of it unless you overuse the starter.
How much Does it Cost to Put in a Remote Starter?
A: Remote car starters will cost anything from $200 to $500 depending on factors like whether you are installing it on your own or using a professional mechanics and also the type that you buy and your vehicle model.
Can a Remote Starter be Switched to Another Vehicle?
A: Yes, it is possible to switch a remote starter from one vehicle to the other provided the two use the same interface. But, for some vehicles you may need to use a type of bypass to make the switch.
Conclusion
Our review above contains some quality and hand-picked models. Hence, if you are looking for the best remote car starter for your vehicle, there is something for you on our list.
Overall, the Compustar CS-4900S is our best model and top recommendation as it is an all-in-one system that has a decent 3,000-feet range.
But, if you are looking for a more affordable remote car starter, the budget-friendly Avital 4105L is what we would recommend.