Bottom Line
Polka Audio is always improving their subwoofers, and this one proves this as it packs an extra bass and punch and will be perfect for both home and vehicle use.

Polk Audio PSW10: High-Performance Powered Subwoofer



Polk Audio PSW10 Review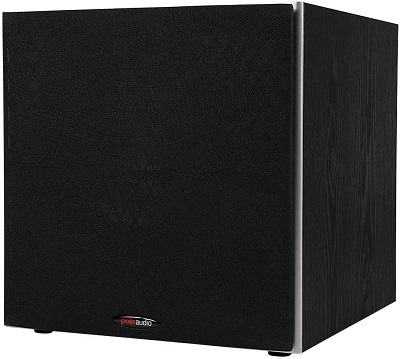 Whether you are looking for a powerful subwoofer for use in small to medium size room or vehicle, Polk Audio PSW10 seems to be the perfect fit. It delivers a better bass than most others in its price and also pucks a nice punch.
When it comes to operation, it will give you an easier time, and it also has a solid build and comes in a sleek overall look to ensure that it will look amazing no matter where you have it. Better yet, it takes little effort to set up.
Sound Quality: Packs and extra punch
For its price, this 10-inch subwoofer is almost unbeatable when it comes to sound quality. And this is perhaps what makes it a perfect fit for both vehicle and use in smaller to medium size rooms at home.
What gives it that amazing and deep enough bass is the dynamic balance woofer and the uniquely configured directed port that will ensure you get a more immersive sound output to bring your music or even movies alive.
Besides packing an extra punch and bass, the sound is also clearer even at the higher volume levels. And this is thanks to the unique design that helps to keep the subwoofer stable. Also, this design ensures there is a more efficient use of power.
Another element that many users will love is that this subwoofer will blend well with other speakers and will effortlessly play the most demanding nodes, which many budget models struggle with.
CNET.com describes the sound that you get better that everyone else. According to their review, "The PSW10's deep-bass capabilities were impressive, but its definition and control on the Blue Man Group's new DVD-Audio disc, The Complex, were really special. The Blue Men's drums and percussion-heavy instrumentals lose impact on muddy-sounding subs. But the PSW10 delivered every thump and rumble with the utmost clarity."
Design & Construction: Well-built with traditional wood look
Just by looking at this Polk Audio subwoofers, you can tell that it is made to last a long time. One of the design highlights is the resonance-free dynamic driver material, that will not only move fast but also stays stiff. This ensures it is not only durable but also enhances the overall sound.
The housing is made from a durable polymer composite material with the traditional wooden look that should inspire some confidence you are getting an amazing subwoofer at a small budget.
This design also includes a removable and sleek looking grille that gives the subwoofer a high-end overall appearance. And there are also some nice rubber feet that help keep it in place and will also be gentle on any surface you place the subwoofer.
Installation Process: Almost completely effortless
There is not a lot to do when it comes to installing the Polk Audio PSW10 as it is a more plug and play subwoofer. With the built-in amplifier, the installation is all just about connecting it to your music system, and there is no wiring or mounting required for an external amplifier.
Because it will integrate seamlessly with an existing system, you will only need to hook it up to your music system and get an instant sound upgrade. Here, you will not need to struggle trying to figure out which inputs and outputs to use when installing it as everything is clearly marked.
When installing this subwoofer, the only task will be to connect your speakers and other elements in your music system setup to the appropriate outputs and inputs. And for most typical installations, there is hardly any mounting required as this is a free-standing subwoofer.
Storage: Larger but blends in well
Standing at over 14 inches high and around 16.2 inches wide, this is quite a large subwoofer. Hence, if you are looking for something for the traditional under car seat installation, this might not be it.
However, as a free-standing subwoofer for placing on a shelf, floor, or even securing it somewhere in your vehicle's trunk, it should work well enough. Also, its sleek grille and traditional wood housing will allow it to blend in perfectly to ensure it never looks out of place.
Given that this is also a powerful enough subwoofer, it should still deliver superior sound quality no matter where you have it. Hence, the storage should not be that big of an issue regardless of how and where you intend to use it.
Controls & Connectivity: Super convenient to use
You can be confident that you will have a much easier and more convenient time using the Polk Audio PSW10 as it is made with a clearly-marked panel. This panel will ensure even newbies have an easy time locating and even figuring out the controls they need.
For the volume control, which is probably what many users end up using a lot, you will get a rotary volume control that you can use to adjust its volume relative to other speakers on your system. This will ensure a seamless setup even if you have multiple subwoofers in your system.
There is also a low-pass filter that is continuously variable from 80 to 160 Hz, and this further ensures that you will be in more control over the sound that you get.
To ensure easy connection to any system, this subwoofer will include pair of spring terminals for seeker inputs, and for the audio inputs, you will get a pair of analog RCA and 2 RCA for the stereo line level.
When it comes to the outputs you get audio and speaker outputs and a pair of spring terminals. These inputs and outputs will ensure that you will get an effortless connection to any system.
Price: Quite affordable despite the solid build
While the Polk Audio PSW10 has a premium and more expensive look, it is surprisingly affordable and will save you a lot of cash when compared to other brands and models in its class.
For a high-performance subwoofer like this one, you would need to shop around to get anything better without spending more. What's more, it will also save you even more cash with the fact that you will hardly need to buy anything else before you can start using this subwoofer.
And despite the relatively smaller price tag, this is still a well-built subwoofer that uses high-quality materials to deliver a long service life for an even better value for money.
Competition: Polk Audio PSW10 vs. Polk Audio PSW110
When looking at the Polk Audio PSW10 and PSW110 side by side, they look almost identical. Things become even more confusing when it comes to the features as they are also quite similar. However, the two are still quite different subwoofers with several things setting them apart.
The power handling is one of their main points of departure. While the PSW10 provides a peak power of 100 watts and 50-watt RMS, the PSW110 is a relatively more powerful model with a peak power of 150 watts and 60-watt RMS.
Also, the PSW110 has a wide frequency response range as it will provide 35Hz to 350 Hz, while for the PSW10 you get 40Hz to 160Hz. And for the appearance, the former will not include the sleek removable grille that you get on the latter.
With these few minor and almost insignificant differences, it is clear that you will have a good subwoofer regardless of what you choose. But, if you are shopping on a tight budget as it is often the case for many motorists, the PSW10 will save you some bucks.
Verdict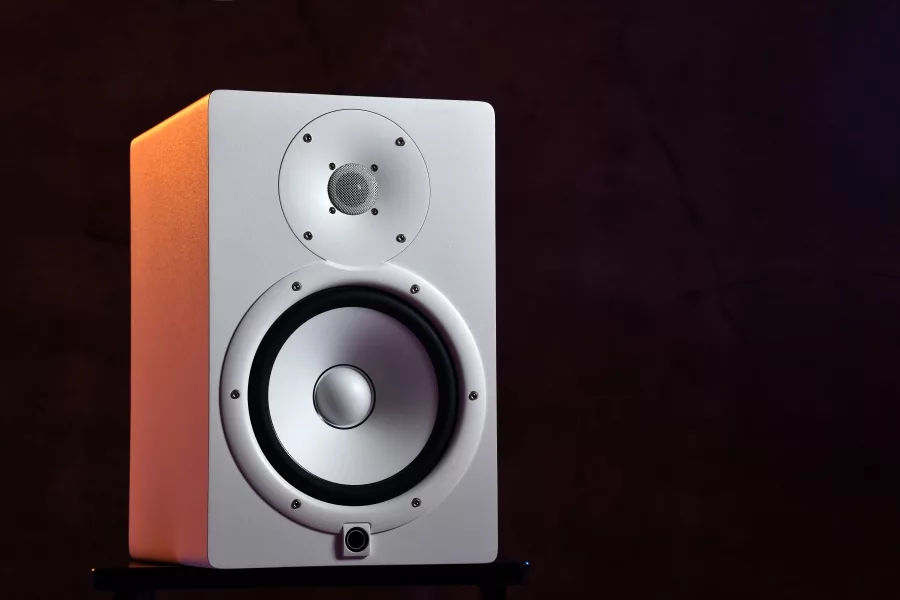 A relatively affordable but still high-performing subwoofer that you can use both in the vehicle and car, and it will integrate well with any system.
That extra bass and punch that you get with the Polk Audio PSW10 are always much welcome. Also, it maintains sound stability even at high volumes, is well-built with high-quality materials, works with any system, and also has a sleek look with detachable grill.
Find Other Options: The Best 10-inch Car Subwoofer
Specs
Product Name: Polk Audio PSW10
Product Brand: Polk Audio
Size: 10-inch
Power: 100 watts peak and 50 RMS
Frequency Response: 40Hz to 160 Hz
Dimensions: 16.2 x 14 x 14.4 inches
Weight: 26 pounds
Warranty: 1-year
Key Features
Clearly-marked back panel for easy operation
Uniquely configured directed port for more accurate and deeper bass
Sleek detachable grille for an impressive look
Timbre-matched for easy integration with other speakers
Resonance-free driver materials
Uniquely designed for stability even at high volumes